Volvo Photo Locations Part 303



Lilla Götafors is a small water mill building on Götaforsliden in Mölndals Kvarnby in Mölndal, south of Göteborg in Sweden.
Lilla Götafors is the smaller building that lies between Stora Götafors and Upper Götafors along Götaforsliden. It currently houses meeting rooms that are rented to everything from conferences to weddings.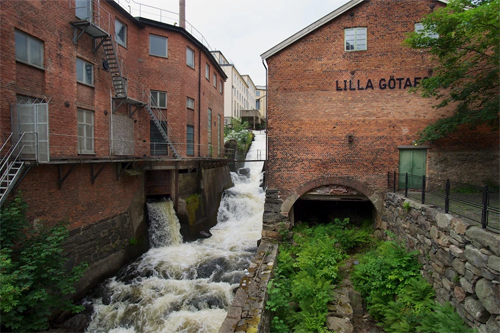 Mölndals Kvarnby has been named after a mill town, already mentioned in the 1300s. The water mills that lay in the village milled flour for the towns in the region. Due to hydroelectric power, and that barge traffic could be conducted on Mölndalsåns downstream, Kvarnbyn developed into an industrial society and Mölndal into an industrial resort.
Originally dominated the mill business at the expense, but in the 17th century the mills were also used to prepare blankets and stamped clothes, which were requested in the newly built city of Gothenburg. During the 1700's paper production became one of the main activities, due to the increasing book and newspaper production. In the 19th century oil stocks were manufactured, which produced linseed oil, and their activities were later taken over by the Swedish Oil Company Company, SOAB. Oljeslager's operations later came to be replaced by the production of color binders. The textile industry established a large number of factories, especially spinning mills.
The textile industry expanded during the 20th century and established stockings, knitted fabrics and dyes. Through the textile industry crisis in the latter part of the 20th century many factories were dropped and the last textile industry was discontinued in the early 1980s.
Milling operations continued until the 1940s, when the last mill was let down. The only preserved mill, built in 1858, is located at the Götaforsliden and has been the building memory since 1983.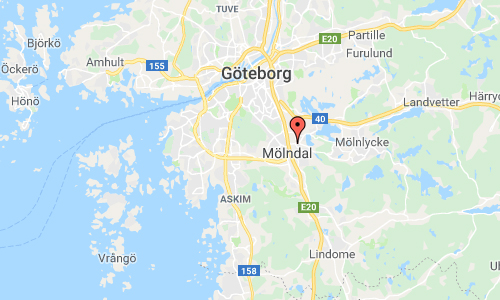 More information at sv.wikipedia.org, www.lillagotafors.se and www.kvarnbyn.net.