International Volvo Photo Locations Part 331



Carrer de Joan Miró is a street in Barcelona, Spain. This street runs from Carrer de Ramon Turró to Carrer de Salvador Espriu.
The street is named after Joan Miró. Joan Miró i Ferrà was a Spanish painter, sculptor, and ceramicist born in Barcelona. A museum dedicated to his work, the Fundació Joan Miró, was established in his native city of Barcelona in 1975, and another, the Fundació Pilar i Joan Miró, was established in his adoptive city of Palma de Mallorca in 1981.
Earning international acclaim, his work has been interpreted as Surrealism, a sandbox for the subconscious mind, a re-creation of the childlike, and a manifestation of Catalan pride. In numerous interviews dating from the 1930s onwards, Miró expressed contempt for conventional painting methods as a way of supporting bourgeois society, and declared an "assassination of painting" in favour of upsetting the visual elements of established painting.
Joan Miró was among the first artists to develop automatic drawing as a way to undo previous established techniques in painting, and thus, with André Masson, represented the beginning of Surrealism as an art movement. However, Miró chose not to become an official member of the Surrealists in order to be free to experiment with other artistic styles without compromising his position within the group. He pursued his own interests in the art world, ranging from automatic drawing and surrealism, to expressionism, Lyrical Abstraction, and Color Field painting. Four-dimensional painting was a theoretical type of painting Miró proposed in which painting would transcend its two-dimensionality and even the three-dimensionality of sculpture.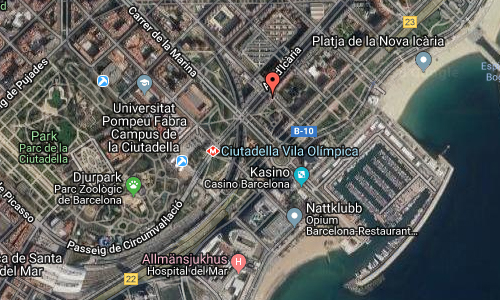 More information at en.wikipedia.org and www.fmirobcn.org.