International Volvo Photo Locations Part 339



Designer Fabrics was located at the corner of Brock Ave and Queens Street West in Ontario, Canada.
In August 2018, the famous store closed down.
From ordinary folk to the film and theatre industries, Designer Fabrics has become a household name for selling fabric, trim and hardware. The store at the corner of Queen St. W. and Brock Ave. supplied material to the Stratford and Shaw festivals. Renowned interior designers such as Sarah Richardson and Brian Gluckstein have shopped there.
Even costume designers for the Murdoch Mysteries television show and, most recently, the Oscar-winning movie The Shape Of Water have sourced items there.
"I love it, I will miss it; I had a good time with people, I made a buck, I did my best in this community while I was capable and I enjoyed every minute of it."
But Fainer says he knows it's time for him and his wife, Beverly, to retire. The couple recently bought and moved into a condo near Yonge St. and Sheppard Ave., but Fainer says it will be hard to adjust.
"I don't know how to live in another place after so many years here in Parkdale," he says.
He didn't want to sell the business as is, and none of their three children wanted to take over and run it. So much the better, according to Fainer.
"I would be freaking out. I wouldn't want anything to be messed up within my business," he says.
Sitting in his office on the upper level of the store on Friday — decorated with pictures of grandkids, and framed messages and awards from various organizations — the self-made businessman reflected on the journey that brought Designer Fabrics to what it is today.
As a young immigrant from Poland, who arrived in Canada in the early 1950s, Fainer says he worked odd jobs like mopping floors of restaurants and offices across the city.
When he had enough capital, he opened a small rental storefront. Later he bought it and bought a property next to it, then the next one, and now his store has grown into almost an entire block covering more than 30,000 square feet.
Over the years he has travelled to India, Belgium, Italy, Germany, China and many other places, developing contacts with fabrics suppliers and retailing their wares to the Canadian market.
You get a sense of Designer Fabrics' influence and its community outreach simply by looking at plaques, certificates and congratulatory messages adorning shelves in Fainer's office.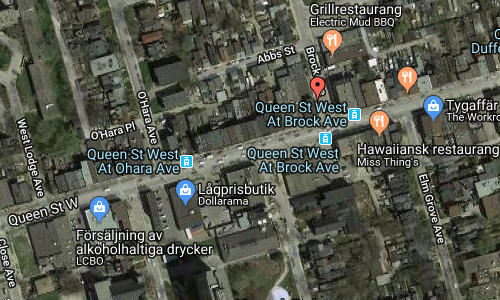 More information at www.aseanbreakingnews.com and www.thestar.com.