International Volvo Photo Locations Part 340



The Agora Theater is located on the Nathan Phillips Square in Toronto, Canada.
The Agora Theatre is an awarded project for the revitalization of Nathan Phillips Square. The project was selected for the Toronto Urban Design Awards- Award of Excellence in 2007.
Nathan Phillips Square has always acted as an agora, the ancient Athenian place of public and political exchange, but also claims the dual functions of theatre, the place of focused gathering, and square. AGORA/THEATRE – the competition-winning project for the Nathan Phillips Square Revitalization competition in 2007 – clearly defines the interior space of theatre and square – a theatre for the city – where planned and unforeseen events are encouraged, against a vast forested perimeter of intimate programmed green rooms.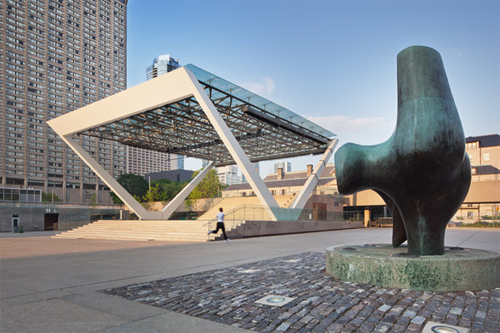 Nathan Phillips Square is an urban plaza in Toronto, Ontario, Canada. It forms the forecourt to Toronto City Hall, or New City Hall, at the intersection of Queen Street West and Bay Street, and is named for Nathan Phillips, mayor of Toronto from 1955 to 1962. The square was designed by the City Hall's architect Viljo Revell and landscape architect Richard Strong. It opened in 1965. The square is the site of concerts, art displays, a weekly farmers' market, the winter festival of lights, and other public events, including demonstrations. During the winter months, the reflecting pool is converted into an ice rink for ice skating. The square attracts an estimated 1.5 million visitors yearly. With an area of 4.85 hectares, it is Canada's largest city square.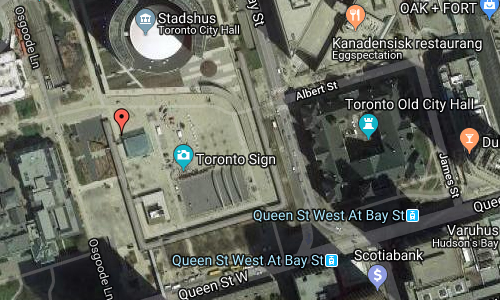 More information at en.wikipedia.org and www.branchplant.com.