International Volvo Photo Locations Part 346



P-Hus Robert Jacobsensvej is located on Robert Jacobsens Vej in Ørestad South in Copenhagen.
Another step in the development of Ørestad Syd is taken. Now residents, employees and guests in the area receive their own state-of-the-art and environmentally friendly p-house with space for 690 cars.
One of the primary purposes of building parking facilities in Ørestad is that the cars must not fill the streets, so the city's space can be used for anything other than rows of parking spaces. Ørestad Syd's first p-house is constructed from high climate standards with an intelligent system that leads the driver to the nearest available parking space. It is located on Robert Jacobsens Vej 71, not far from Vestamager Metro Station and just between the Stævnen and the new Robert Jacobsen College.
The perforated facade of the house shows a motive of cars at a distance, but in addition to signaling the function of the house, the perforation also creates a natural vent, which means that the electrical ventilation must only be used for a few days a year. And despite the holes of the facade, it effectively protects the parked cars from wind and weather and keeps snow and rain out. The entire p-house is illuminated by LED light, which, besides being CO2-reducing, is especially safe because it reminds of daylight and does not leave any dark hooks.
Ørestad is a developing city area in Copenhagen, Denmark, on the island of Amager. When the area was planned it was expected that 20,000 people would live in Ørestad, 20,000 would study, and 80,000 people would be employed in the area. However, so far the area has failed to attract even half of those numbers. The area is being developed using the new town concept with the Copenhagen Metro as the primary public transport grid, connecting the area with the rest of Metropolitan Copenhagen.
Ørestad is noted for its attractive location and excellent infrastructure, which apart from the metro includes the Oresund Railway and Copenhagen Airport, as well as the nearby Øresund Bridge. The regional Oresundtrains reach Copenhagen Airport in six minutes, Copenhagen Central Station in seven, and 29 minutes to Central Station in Malmö, Sweden's third largest city. Ørestad has once been referred to as "the largest crossroad in Scandinavia". However, Ørestad has also been criticized heavily for its modernist planning approach, focusing exclusively on real estate development and infrastructure connections. This has resulted in wide, open spaces that are void of any human life. The plans for the area have been remade several times to account for such mistakes, but so far without much success.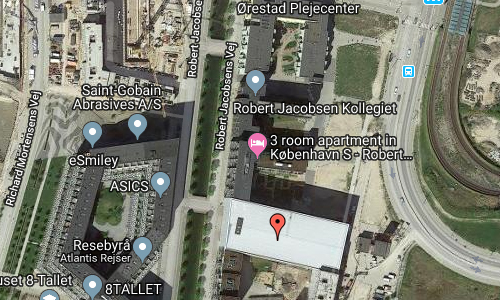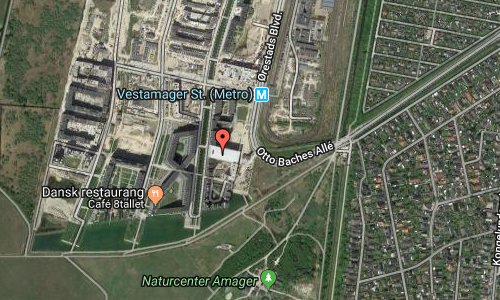 More information at en.wikipedia.org and https://christensenco.dk/.