International Volvo Photo Locations Part 349



Amager Strandpark (Amager Beach Park) is a seaside public park in Copenhagen, Denmark. It is located on the island of Amager and includes an artificial island and offers a total of 4.6 km of beaches. From the beach, the Middelgrunden wind farm can be seen on the horizon.
The park was founded in 1934 and in 2005 a 2 km-long artificial island was added. The island is separated from the original beach by a lagoon which is crossed by three bridges. The beach has two sections. The northern section has a natural beach environment with winding paths, broad sandy beaches and low dunes. The southern section offers a so-called city beach with a broad promenade and areas for ball play or picnicking. There is also a small marina and parking facilities at the southern end. The lagoon has low-water areas for children as well as a 1,000 m swimming course.
The area is used for runners, swimmers and kayakers, among many others. There is a space for outdoor fitness training and from a small headland, it is possible to go diving. A grassy area at the southern end of the park, known as Femøren (which translates to "the 5 øre coin"), is often used for open-air rock concerts in summer. It is also a popular spot for skateboarders. American pro skater Torey Pudwill has a picture-ad, where he kick-flips down double set stairs at Bunker 2.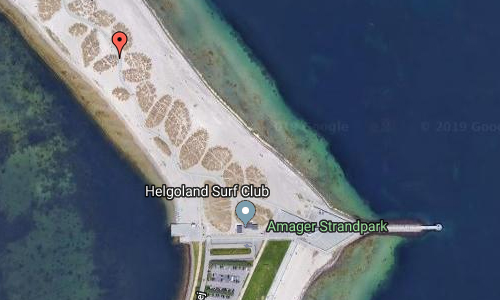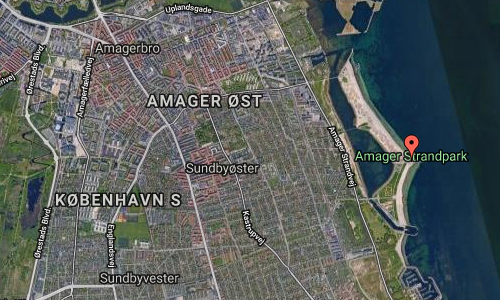 More information at sv.wikipedia.org and visitcopenhagen.com.