International Volvo Photo Locations Part 377



On the Wadden Island of Terschelling, in the village of West aan Zee, Achterbosch Zantman architects, hidden in the dune landscape, has realized a recreation house with a view of the North Sea. The basement is half hidden in the dune, so that the volume merges with the rolling landscape. The gable roof with overhangs is positioned parallel to the existing surrounding houses.
The interior is light and spacious because the living room is kept open over the full height. The atmosphere of the interior is determined by the large glass surfaces and the alternation of natural untreated wood and sleek white walls and ceilings. Natural light can be manipulated by opening or closing the slats. The slats prevent annoying sunlight. The large glass surfaces are glued over the corner under the overhangs and ensure an optimal experience of the surrounding dune landscape, the sky and the sea. A loft offers space for a quiet reading place and bookcase, like a crow's nest overlooking the North Sea.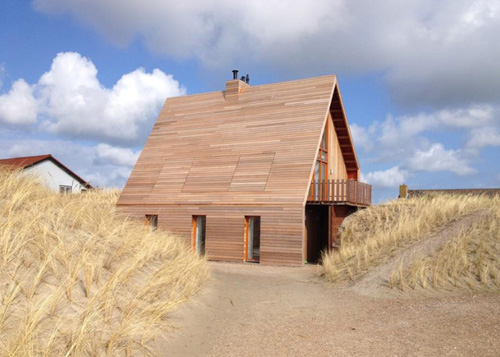 The construction consists of Syberian Larch trusses. Furthermore, the house is completely made of timber frame construction. Outer walls and roof are clad with western red cedar wooden parts that will age over time and thereby strengthen the uptake in the marram grass. At the location of the large glass roof surfaces, the wooden parts merge into movable slats which, in the closed position, disappear flat into the roof lining.
At the level of the basement there are 3 bedrooms, a storage room, bathroom and a toilet. This floor can optionally be used separately from the rooms above. On the ground floor there is the living and sleeping area with surrounding terraces for morning and evening sun.
Terschelling is a municipality and an island in the northern Netherlands, one of the West Frisian Islands. It is situated between the islands of Vlieland and Ameland.
Wadden Islanders are known for their resourcefulness in using anything and everything that washes ashore. With few trees to use for timber, most of the farms and barns are built with masts recovered from shipwrecks. The islands are surrounded by shipwrecks, and even today many containers wash ashore that are blown off the decks of container ships in the North Sea.
The main source of income on Terschelling is tourism. There is some agriculture, but a large part of the island has become a nature reserve.
Terschelling is well known for the yearly Oerol Festival during which theatre performances are played throughout the island, making use of its landscape and nature.
Terschelling can be reached by ferry from the mainland Frisian town Harlingen and from Vlieland by high-speed catamaran.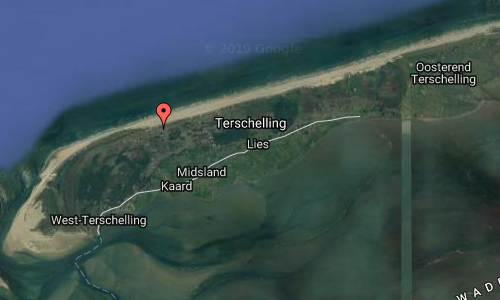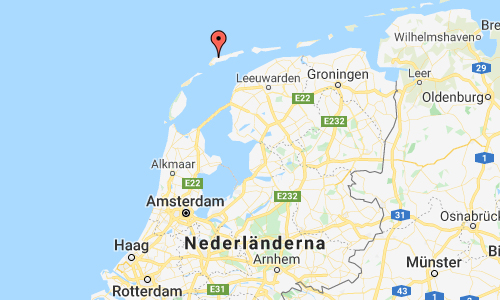 More information at achterboscharchitecten.nl and en.wikipedia.org.