International Volvo Photo Locations Part 379



On this location at Parc del Fòrum you will find the BISC Barcelona International Sailing Center or Centre Internacional de Vela de Catalunya on Moll de la Vela, Sant Adrià de Besòs, Barcelona.
The Parc del Fòrum was built for the 2004 Universal Forum of Cultures and lies between the cities of Barcelona and Sant Adrià.
The 2004 Universal Forum of Cultures – (Catalan: Fòrum Universal de les Cultures, Spanish: Fórum Universal de las Culturas) was a 141-day international event that took place in the Centre de Convencions Internacional de Barcelona (CCIB) and its surrounding venues, Barcelona, Spain from May 9 to September 26, 2004, and was the first edition of the Universal Forum of Cultures. The open space used by the event is now a public park called the Parc del Fòrum.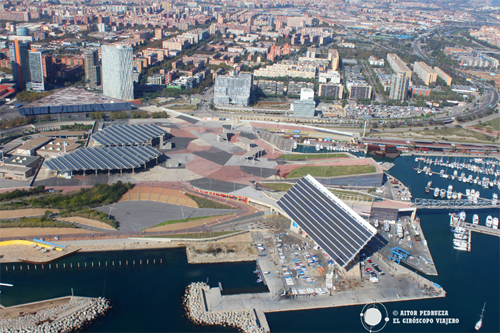 The official aims of the 2004 Universal Forum of Cultures included support for peace, sustainable development, human rights and respect for diversity.
The forum hosted more than 40 international conventions (participants included Juan Antonio Samaranch, Mikhail Gorbachev, José Saramago, Felipe González, Rigoberta Menchú, Angelina Jolie, Robert McNamara, Valéry Giscard d'Estaing, Lionel Jospin, Luiz Inácio Lula da Silva, Romano Prodi and Salman Rushdie, among others), performances, markets, games, 423 concerts, 57 street performances, 44 theatre, dance and cabaret companies, 20 circus acts and over 20 exhibitions.
The central plaza and the open space surrounding forms a public area called Parc del Fòrum, and is now home to several massive events around the year, including the Primavera Sound Festival, Summercase, the Catalonia April Fair and the most popular concerts in La Mercè.
The Parc del Fòrum is located on the waterfront at the northernmost end of the city. The park was built for the 2004 Universal Forum of Cultures. It isn't a park or green space in the strictest sense of the word, but a large area which brings together a series of spaces and amenities which host a wide range of events.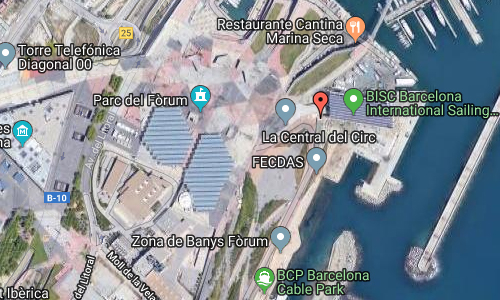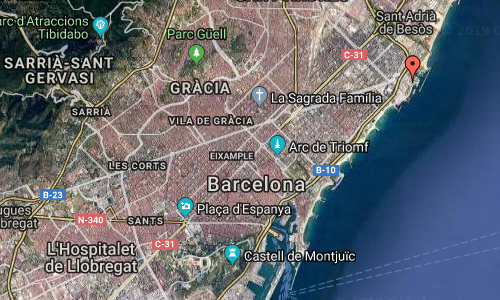 More information at parcdelforum.cat and en.wikipedia.org.