International Volvo Photo Locations Part 394



Olav Selvaag's place is a place at Odden on Tjuvholmen in Oslo, Norway. It was (re)opened in 2007.
The street Tjuvholmen avenue passes through the square and the streets of Lille Stranden and Sjøgården end into the square. Next to the square is a restaurant and a shop.
The site is named after Olav Selvaag (1912–2002), who was a civil engineer and building contractor and has been of great importance for housing development in Oslo in the post-war period. A sculpture with a full-figured portrait bust of him stands in the square.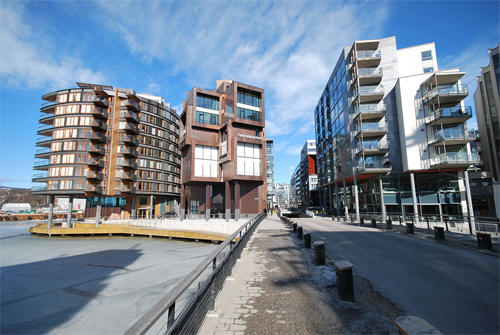 Tjuvholmen is a new area in the inner harbor pool in Oslo , which includes a land area and two islands. The area covers 51 acres and is located just south of Aker Brygge, between Pipervika and Filipstad. Between 2005 and 2014, Tjuvholmen was expanded as part of the Fjord City with approximately 1,700 jobs, of which 1,400 are office workplaces, and around 950 homes with an estimated 1,500 residents. Here you will find the Astrup Fearnley Museum and other art businesses, hotels, parks, beach, jetty, restaurants, shops and cultural offerings. The architecture is varied and many architects have been involved. The new Tjuvholmen is divided into three channels: Odden is land-fixed and closest to Aker Brygge, Holmen lies to the south and Skjæret to the east.
Tjuvholmen was originally about five acres large and hilly, and has a history dating back to the 17th century as a court house, later country house, harbor garden for cows, pottery and public baths for ladies and gentlemen on the east and west respectively. The city's first socialist meetings were held outdoors at Tjuvholmen in 1874. The name has historically been the name Tyveholmen. Oslo Harbor Services built quays from 1919 and with the port development increased the area to 33 acres. From 1982 until the beginning of the 2000s, the buildings at Tjuvholmen were used as warehouses, freight terminals, offices and premises, among others for the Norwegian National Ballet College and the Opera Academy .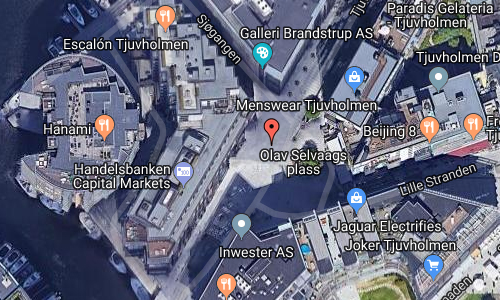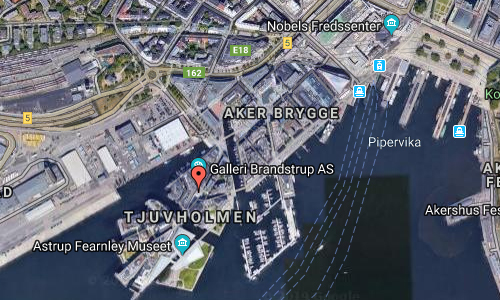 More information at no.wikipedia.org and www.archdaily.com.