International Volvo Photo Locations Part 395



Stigfossbrua or the Stigfoss Bridge is a bridge over the Stigfoss waterfall in Trollstigen. County Road 63 crosses the bridge. The bridge and the road were opened by King Haakon VII July 31, 1936. Work on the bridge began in 1933, and the brickwork was completed in 1934 and 1935. The "Stigfoss Bridge 1935" is embossed into one of the stave stones.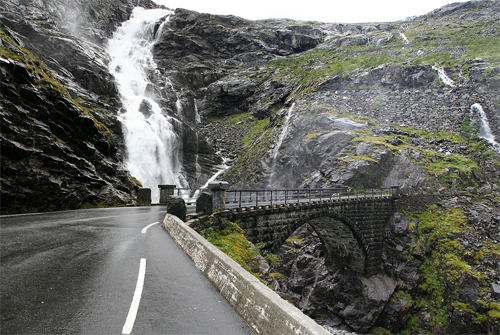 Stigfossen is the 85th highest waterfall in Norway based on a total fall with a height of 235 meters . He lies at the Trollstigen in Rauma municipality in Møre og Romsdal county. The waterfall is slightly lower than the nearby Trollfossen waterfall, but has greater water flow. County Road 63 crosses the bridge over the lower end of the falls, while Kløvstien and the older footpath cross the river further down the valley bottom. Stigfossen is part of the protected watercourse Istra, a tributary to Rauma.
Thank you Johannes for finding this location!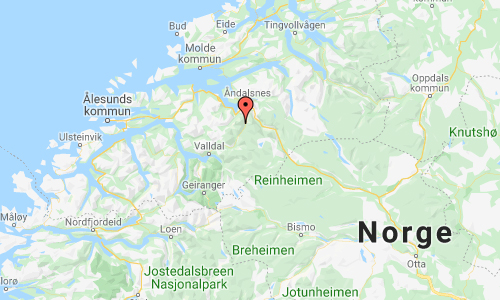 More information at no.wikipedia.org and visitnorway.se.