Volvo Photo Locations Part 328



Bio Rio is a cinema located on Horntulls strand in Stockholm, Sweden.
Biografen Rio or the cinema Rio is a blockbuster cinema at Hornstull beach 3 on Södermalm in Stockholm. The cinema was inaugurated in 1943 as one of the Ri-Theaters and had been designed in a funkis style by the architect Albin Stark, who also designed the Chinatheatre at Berzelii park. The cinema was sold to a new owner in 1973 and is now owned by Folkets hus och parker.
Rio was inaugurated in the middle of the Second World War on November 15, 1943 and the interior was affected by the war's lack of material. It became Ri-Theaters thirteenth cinema and the last one to be staged in Stockholm's inner city in many years. It was not until 1959 that the Sergelteatern came into the new Hötorgscity. Rio had a large upright canopy with neon loops and the cinema's name was in large neon letters on the canopy roof. As an inaugural film, the Road People were shown revolt with Ronald Reagan in the lead role.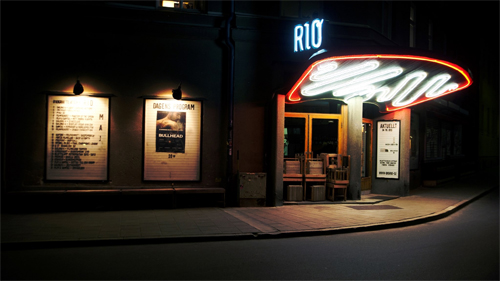 In 1973, the cinema Rio was transformed into a neighborhood cinema by René Reiss. The cinema was largely similar since the 1940s and was considered to have been a cultural institution at Hornstull for decades. The cinema has been threatened with closure a number of times and name collections, calls and support gals have been arranged to keep it alive. In 2008, René Reiss lost the municipal cultural support and he eventually sold the company. The cinema has been taken over by Folkets hus and parks which modernized with digital technology and the opportunity to view 3D films.
In the spring of 2009, the cinema underwent a major renovation. Externally, the neon sign "RIO" has come back into place in a somewhat softer form and the typical neon loops under the screen light up the entrance. Support for the restoration was received, among others. from King Gustaf VI Adolf's fund for Swedish culture and the County Administrative Board of Stockholm County .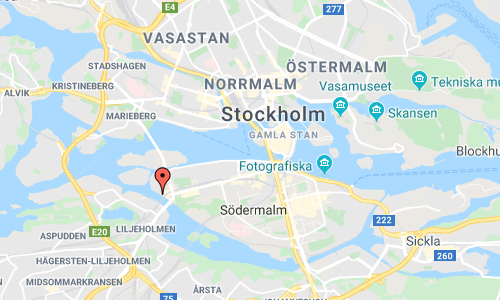 More information at sv.wikipedia.org and folketshusochparker.se.