Volvo Photo Locations Part 330



Mjölnarvägen near Kvarnholmen brygga is located in Nacka just outside Stockholm, Sweden.
At Kvarnholmen brygga you van arrive with the boat from Stockholm the entire year.
Kvarnholmen is a peninsula in the western part of Nacka municipality in Stockholm County. It is surrounded by Saltsjön on the northern side and Svindersviken on the south and east.
Originally, Kvarnholmen was an island, separated by the Hästholmssundet from the mainland. The strait was filled again in the 1970s to create a better transport route for the island's industries (including the Kvarnen Tre Kronor and an oil port at the inlet of Svindersviken). The Kvarnholmsbron, as well as the Finnbergstunneln, and Kvarnholmsförbindelsen are entrances to the peninsula.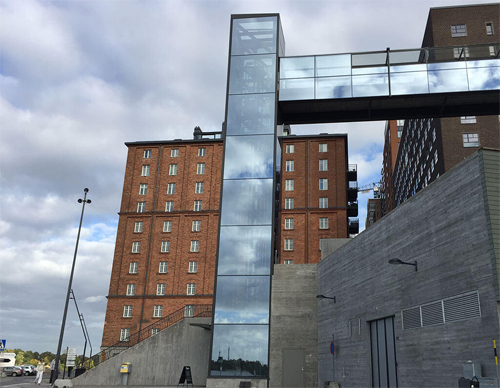 Kvarnholmen, which was originally called Hästholmen, was largely undeveloped until the end of the 18th century, when wealthy Stockholmers allowed summer villas to be built on the island. So it came to be until the end of the 19th century when parts of the island were used for industrial and residential construction. Another early name for Kvarnholmen was Finnsön , which is probably due to the fact that in ancient times the area was often visited by Finns and other seafarers from across the Baltic Sea.
The island's south side towards Svindersviken offered protected harbor locations, including Gäddviken and Hästholmssundet . Ships that would pass the Great Sea Customs between Kvarnholmen and Blockhusudden could make a stop here. Around 1910, the Hästholms shipyard was built on the north side of the island. The shipyard, which became one of Sweden's leading yachts, later moved to Lidingö.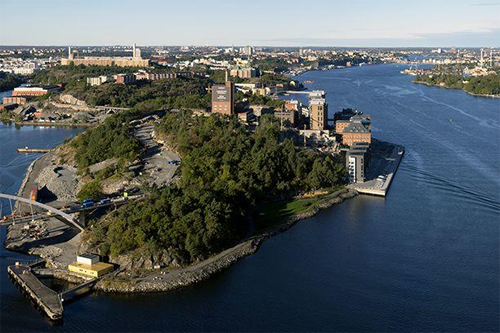 Kooperativa Förbundet still owns Kvarnholmen, and its buildings still characterize the island today. KF's staff homes from the 1930s are inhabited and rented out as rental rights. They consist of two apartment buildings and 30 townhouses. The consumer store was closed in the 1980s, and today there is no public service at Kvarnholmen.
The industrial premises are partly leased out to new businesses, for example the schools Nackademin, Cybergymnasiet and Quarnholmsskolan. In other parts of the old industrial premises there are repairs, TV studios, warehouses and artist's studios.
Since the mill was closed down, KF has worked on various proposals for how Kvarnholmen should be exploited for new purposes. At present, what seems to have been finally agreed on a proposal, which means that Kvarnholmen will be transformed into a new district with housing and workplaces for several hundred people. However, great consideration will be given to the old industrial buildings and the residential area from the 1930s. One condition was, however, that OK 's / Preem's operations along the Svindersviken with oil storage in the storage room were discontinued, which happened around the turn of the millennium.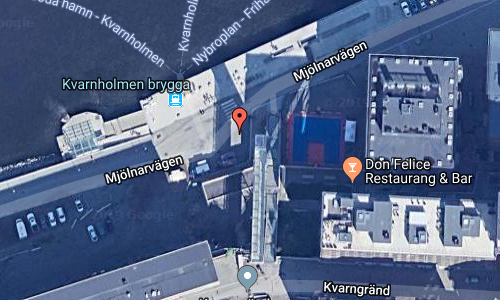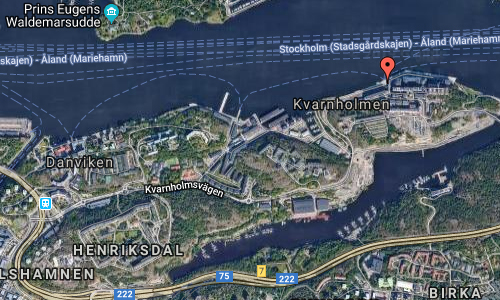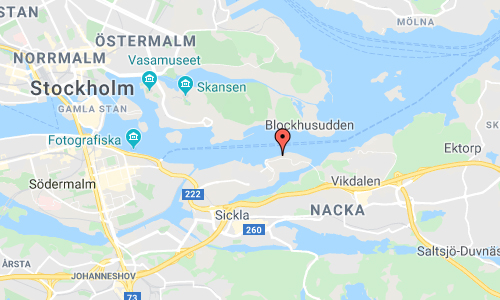 More information at sv.wikipedia.org and kvarnholmen.com.