Volvo Photo Locations Part 334



Luthens Gränd is located near Rosenlunds Sjukhus in Rosenlund, Stockholm.
Rosenlund Hospital is located next to Ringvägen and Rosenlundsparken and Tideliusgatan on Södermalm in Stockholm's inner city. It was built between 1884 to 1887. Architects were the brothers Axel and Hjalmar Kumlien. The current main complex was completed in the 1970s with Ervin Pütsep as architect.
Rosenlund Hospital opened in 1887 as Maria Magdalena församlings and Katarina församlingsjoint poverty house, Södra fattighuset (Södermalm's poverty house), which over time became Rosenlund's retirement home. In the beginning, the church hall was in the middle of the building (now demolished) and in the two symmetrical housing buildings, fifteen people lived in each hall.
Over the years, several extensions have been made, including 1897 and 1905, when the so-called Katarina House was inaugurated. At that time, there were about 1,160 places at the nursing home. In 1913, the Gold Wedding House was built on Ringvägen. Between 1969 and 1973, the large, 35 meter high river floor building was erected, designed by Ervin Pütseps Arkitektkontor.
The operation at what was then called Rosenlund's nursing home was moved in 2003 to Bergsund. Today (2009), Rosenlund's hospital houses several different types of clinics related to health care, including Rosenlund's health center, a public dental clinic and Karolinska University Hospital's hearing rehabilitation.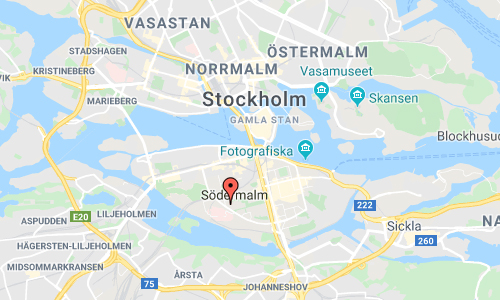 More information at sv.wikipedia.org and locum.se.