Volvo Photo Locations Part 346



The Strandparken apartment building was designed by Wingårdhs for property developer Folkhem, who was keen to explore the potential of sustainable multi-occupancy housing.
Containing 31 apartments, ranging in size from one to four bedrooms, the building is the first of four planned for a site located next to an inlet of the archipelago in the north of the city.
"They are probably the tallest residential buildings in the world made entirely from wood," project architect Rasmus Wærn told Dezeen.
"However, things are happening fast in this field, and I do not think the height in itself is their most interesting feature – they could easily been taller if needed. Their main quality is that they make very comfortable, attractive and sustainable homes at a reasonable price."
The structure's load-bearing frame was constructed using prefabricated modules made from solid wood, which are anchored to the foundations by metal rods that ascend to the height of the attic.
The external shape borrows from the aesthetic of an archetypal house, with a pitched roof and gable ends, and was influenced by the prefabricated timber properties that have been constructed in Sweden for centuries.
"The buildings are almost emblematically simple, and relate more to the straightforward houses of the 1940s and 1950s than to a parametric twisted modernity," said Wærn. "There is a urban awareness here that we think other architects and planners can relate to."
Wingårdhs, whose previous projects vary from a golden shopping centre to a thatched visitors centre, used cedar shingles to clad each of the building's facades. These help to emphasise the natural construction method, while more wood was also used internally for flooring and cladding in the circulation areas.
"Wood is, as we all know, a truly recyclable material that also provides dry and sound constructions," added Wærn. "A problem is how to make them age with beauty, as repeated painting is out of the question. Our answer was shingles, as their natural variation takes care of the variation in colour that will appear as the wood turns grey."
Balconies accessed through glazed sliding doors look out towards the water and provide an additional 13 square metres of floor space for each of the apartments.
Basement car parking is connected to the storeys above by lifts that open onto corridors, with space for benches and large windows that allow natural light to enter the interior.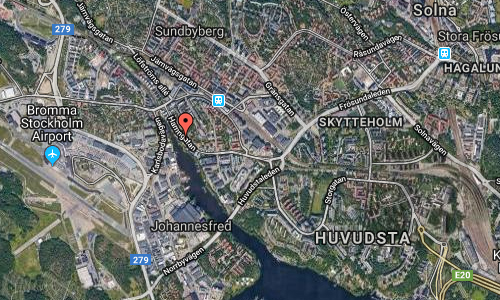 More information at dezeen.com and svenskttra.se.