Volvo Photo Locations Part 351



PM & Vänner is a hotel – restaurant located on Västergatan & Norrgatan in Växjö in Småland, Sweden.
PM & Friends is an award-winning restaurant in Växjö. Restaurant PM & Friends was started on February 29, 1992 and is owned today by the Per Bengtsson, Monica Carlsson and Anders Hultman. The owners also run several other operations in Växjö in the form of bakery and conference activities.
PM & Friends and the owners behind the business have received several awards and awards.
Located in the heart of Småland, in the city of Växjö, PM & Vänner Hotel is indeed something "extraordinaire" as the French would say.
Following the philosophy of gastronomy and its three cornerstones: forest, lake and meadow, the hotel´s decor reflects this in terms of materials such as limestone from the island of Öland and wooden floors from Småland.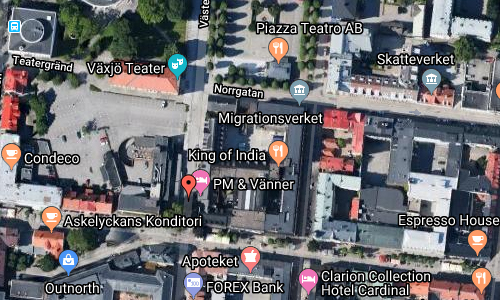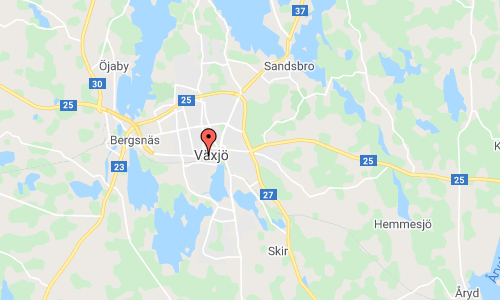 More information at sv.wikipedia.org and pmrestauranger.se.