International Volvo Photo Locations Part 406



House Migdia is located on Carrer Migdia in Granollers outside Barcelona, Spain.
To comply with the clients requirements, to have a house with plenty of natural light and a house with the possibility of increasing in size through the years, the architect firm SAU Taller de Arquitectura proposed a clear action: to bring services and storage areas to the blank walls leaving a central core which articulates the space around it. With this decision they got the street and courtyard façades free of program. Those façades are facing north and south so they can become a light and ventilation filters. Another consequence of this decision is getting a free and flexible section which will aloud future light slabs to be built if the inhabitants need them. With this aim, concealed anchorages where left into the concrete to aloud simple timber structure to be built in the future.
A multifunctional garage space is located at ground floor level, related to both, street and courtyard, is a space to have familiar meals or courtyard related activities. Facing south at first floor level we find the dinner area, next to it, and facing north we find the kitchen. The bedroom is linked to the living area through a double sliding door that gives different levels of privacy. At roof level and thanks to the section flexibility we find two terraces, the first one, protected with a vegetal pergola is more private, the second is an open one and works as a solarium.
Granollers is a city in central Catalonia, about 30 kilometers northeast of Barcelona. It is the capital and most densely populated city of the comarca of Vallès Oriental.
Granollers is now a bustling business centre, having grown from a town dominated by Catalonia's textile industry that was so prominent during the 19th Century. However, in the southern portion of the municipality, the Palou area retains the agricultural characteristics of the past.
Granollers forms a conurbation with Canovelles, Les Franqueses del Vallès and the neighbourhood of La Torreta in La Roca del Vallès. The city is crossed by the Congost river, a tributary of the Besòs river. It is considered to be situated in the second crown of Barcelona metropolitan area. It is around 25 km north-east of the centre of Barcelona.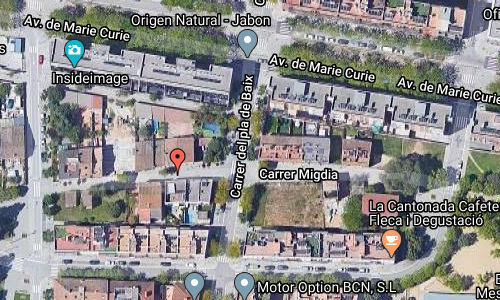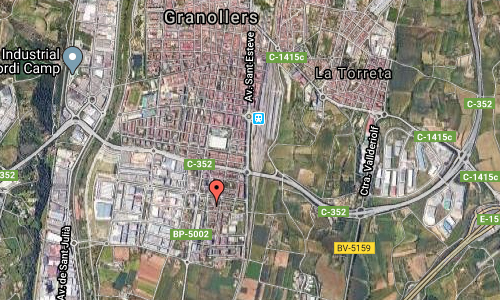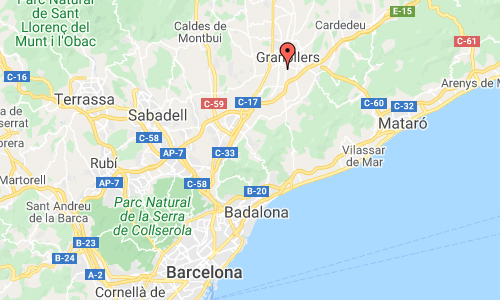 More information at sausl.com and en.wikipedia.org.