International Volvo Photo Locations Part 407



Teatre Auditori de Llinars del Vallès is located on Ronda Sant Antoni in Llinars del Valles, outside Barcelona, Spain.
Portuguese architect Álvaro Siza worked has completed a red brick theatre with studio Aresta Arquitectura. This public auditorium in Llinars del Vallès, 40 kilometers northeast of Barcelona, was commissioned as part of a public investment in cultural facilities for the region.
Northeast of the urban fabric of the town of Llinars del Valles is the site on which the Auditorium Theatre of Llinars del Valles has been built. This is the first performance of a larger project, already written and spread on adjacent public land obtained from the transfer resulting from the execution of Can Marquès partial plan. The area of this plan, by their east-south-west sides, in a substantially triangular shape, is fitted as a wedge with the consolidated irregular perimeter of Llinars, linking the center of the village with its limit on the northeastern part. The transfer land, where Can Marquès agricultural house has been maintained, named the partial plan corresponding to urban park, equipment and public protection residential uses.
Within the park, an area of mature forest with ancient vegetation, crossed by a stream, remains intact. For reasons of landscape and environmental quality, the forest preservation with the stream has been a determining factor in the new buildings distribution. Besides, the botanical elements of great value that partially surround Can Marquès house, have led to the advisability of the building restoration and extending it in order to take in cultural uses of musical nature.
The values to preserve from Can Marquès House and park, as much as the design of the park itself have guided the general layout of the complex and determined its internal and external connections.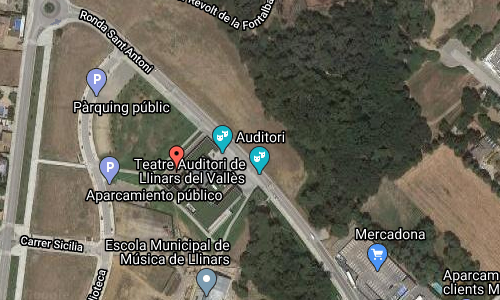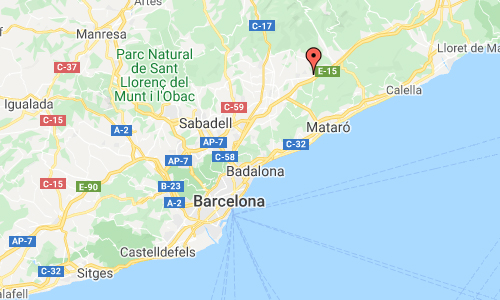 More information at archdaily.com and dezeen.com.