International Volvo Photo Locations Part 410



Carrer de Badajoz is a street located in Barcelona, Spain.
You know you're on Carrer de Badajoz because you can see the obelisk for the Nova Icària beach looking towards the sea and Torre Glòries (or as persons call it, el pepino as in "cucumber" among other things…) looking towards the hill. It's just four blocks from the Rambla de Poblenou towards the Parc de la Ciutadella and an energetic and creative stretch of the city.
In the building above, you'll find the Valkeria Hub Space.
In 2018, Valkeria Hub Space hosted over 200 events and can host groups of 10-200 for meetings, workshops and parties. According to CEO Yolanda Trevino, the goal of Valkeria is "to promote change, innovation and learning for businesses and organizations with particular interest in supporting women entrepreneurs." With a café open to the public, the space also lends itself to nourishing the mind and body and the cooking and team building activity is available for all size groups.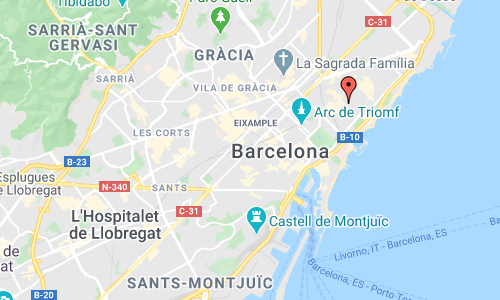 More information at barcelona-metropolitan.com.