International Volvo Photo Locations Part 416



Josep Tarradellas Barcelona–El Prat Airport, previously named Barcelona-El Prat and also known as El Prat Airport, is an international airport located 12 km southwest of the centre of Barcelona, lying in the municipalities of El Prat de Llobregat, Viladecans, and Sant Boi, in Catalonia, Spain, Europe. It has been named after a former President of the Generalitat of Catalonia, Josep Tarradellas, since 27 February 2019.
It is the second largest and busiest airport in Spain, and the sixth busiest in Europe. In 2019, Barcelona Airport handled a record 52,686,314 million passengers, up 5.0% from 2018. It is a hub for Level and Vueling, and a focus city for Air Europa, Iberia, EasyJet, Norwegian and Ryanair.
The Barcelona–Madrid air shuttle service, known as the "Puente Aéreo" (in Spanish), or "Pont Aeri" (in Catalan) literally "Air Bridge", was the world's busiest route until 2008, with the highest number of flight operations (971 per week) in 2007. The schedule has been reduced since February 2008, when a Madrid–Barcelona high-speed rail line was opened, covering the distance in 2 hours 30 minutes, and quickly became popular.
A new Terminal 1, designed by Ricardo Bofill was inaugurated on 16 June 2009. It is the fifth largest in the world, and has an area of 548,000 m2, an aircraft ramp of 600,000 m2, 13,000 new parking spaces and 45 new gates expandable to 60. This terminal is also capable of handling large aircraft like the Airbus A380-800 or Boeing 747-8I.
The terminal handles both Schengen and non-Schengen flights. It is split into 5 Modules with Module A handling flights to Madrid, Module B handling Schengen flights, Module C handling Air Nostrum flights, Module D handling non-Schengen European flights and Module E handling non-Schengen non-European flights.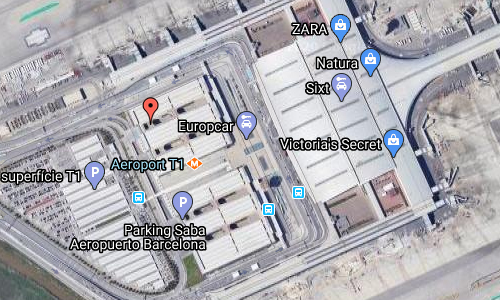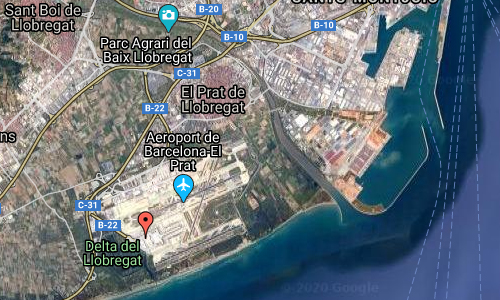 More information at en.wikipedia.org and aena.es.