International Volvo Photo Locations Part 431



Chuck Arnoldi Beach House is located on Wildlife Road near Little Dume Beach in Malibu, north of Los Angeles, USA.
Charles Arnoldi's Malibu beach house is, according to the LA Times newspaper, the ultimate artist's canvas.
A clean simplicity rules the Malibu home of artist Charles Arnoldi and wife, Katie, a novelist. He designed the house as well as most of its furniture, including an aluminum dining table topped with a small Calder sculpture. Arnold Schwarzenegger liked the table so much that he commissioned one for himself, Charles says.
Spare and simple is the rule in the oceanfront home of Arnoldi and his wife, Katie, a novelist. He designed the house as well as most of its furniture. When they wanted to remake the backyard, no worries: Just drive that bulldozer through the living room.
That same living room was a great location to take photos of the new Volvo S80 in 2004!
Charles Arnoldi, also known as Chuck Arnoldi and as Charles Arthur Arnoldi is an American painter, sculptor and printmaker. He was born April 10, 1946 in Dayton, Ohio.
While visiting a girlfriend's grandmother in New York, he took the opportunity to view works by Jackson Pollock and Willem de Kooning. Observing their smudges, smears, and imperfections, he sensed that he too was capable of such work, and decided to attend art school. Arnoldi attended Ventura College in Ventura, California, where a professor convinced him to apply to the Art Center in Los Angeles. He was accepted with a scholarship, and enrolled in commercial illustration classes. It was the late 1960s, and Arnoldi recalls a stifling classroom environment where male students were required to wear ties. After only two weeks, he left and transferred to the Chouinard Art Institute in Los Angeles in 1968, where he remained for eight months before deciding to abandon his formal education and complete his training through his art practice. Arnoldi began using actual tree branches as a compositional element in his works, combined with painting to create stick constructions. These works did not endeavor to create illusions but rather inhabited physical space.
In the early 1970s, the artist attracted attention for his wall-relief wood sculptures, such as Honeymoons in the collection of the Honolulu Museum of Art. He had his first solo exhibition at the Riko Mizuno Gallery in Los Angeles in 1971. The following year he was included in Documenta V, Kassel, Germany, 1972. In 1977, he had his first stick sculpture cast in bronze. Roark, in the collection of the Honolulu Museum of Art, is a monumental example of this technique. The use of wood remained a feature of Arnoldi's oeuvre, although, since the 1980s, he has often employed it in combination with other media. In the 1990s, Arnoldi's output changed radically. He began producing abstract paintings on canvas, first black and white, and later brightly colored. Justice is an example of these free-flowing organic paintings. He played himself in the 2005 film, Sketches of Frank Gehry, directed by Sydney Pollack. Arnoldi lives and works in Los Angeles.
Huge thanks to photographer Nigel Harniman for sharing some of the Behind the scenes photos: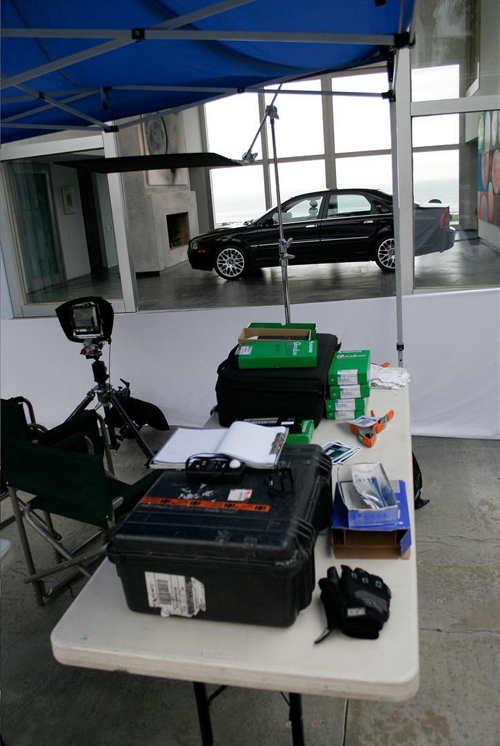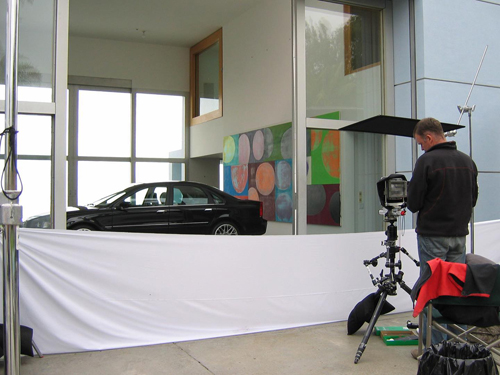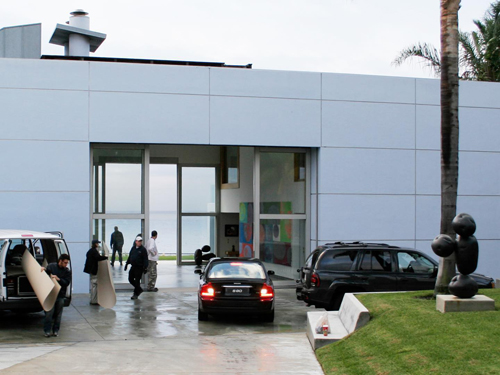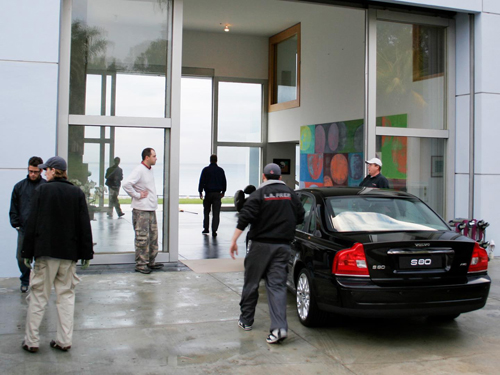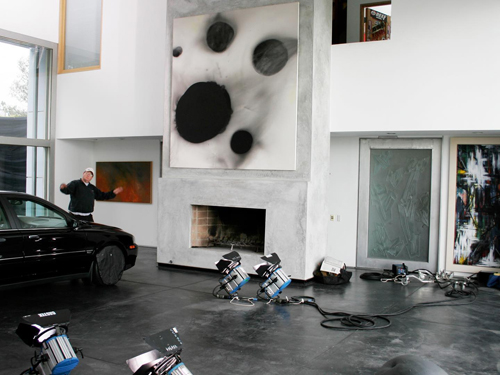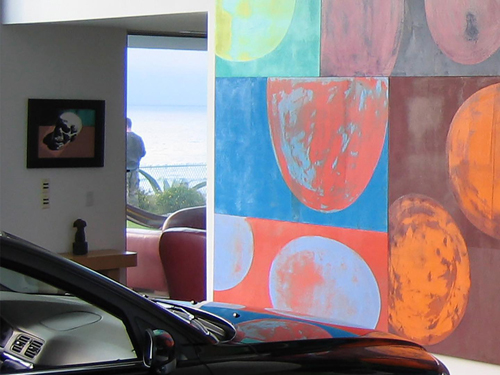 Please visit Nigel Harnimans website for more BTS (Behind the scenes) work!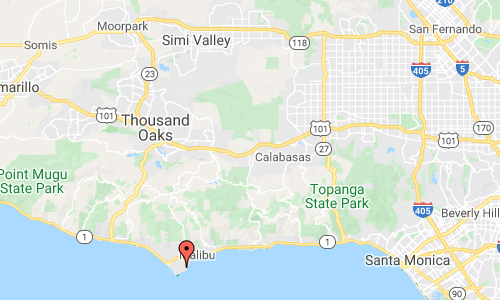 More information at en.wikipedia.org, www.latimes.com and harniman.com.