International Volvo Photo Locations Part 444



Bistro Royal is located at the corner of Gothersgade and Kongens Nytorv in Copenhagen, Denmark.
Bistro Royal is Madklubben's elegant bistro on Kongens Nytorv, where the atmosphere is like in Paris, London and New York. At the best corner of the city, you can enjoy a wealth of French and Danish classics morning, noon and evening at prices that are well below the current level in this part of Copenhagen.
Kongens Nytorv (lit. "The King's New Square") is a public square in Copenhagen, Denmark, centrally located at the end of the pedestrian street Strøget. The largest square of the city, it was laid out by Christian V in 1670 in connection with a major extension of the fortified city, and has an equestrian statue of him at its centre. The initiative moved the centre of the city from the medieval area around Gammeltorv, at that time a muddy medieval marketplace, to a cobbled new square with a garden complex, inspired by the Royal city planning seen in Paris from the early 17th century.
Important buildings facing the square include the Royal Danish Theater from 1874, the Charlottenborg Palace from 1671 (now the Royal Danish Academy of Fine Arts), the Thott Palace from 1683 (now the French Embassy), the Hotel D'Angleterre and the Magasin du Nord department store.
Thanks to Kåre Gundersen for finding this place!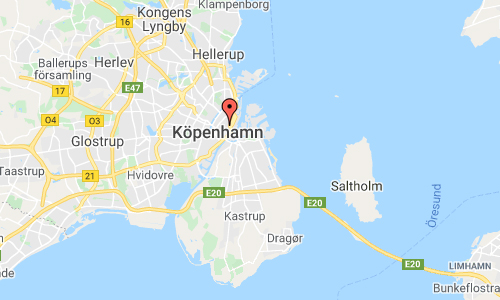 More information at en.wikipedia.org and madklubben.dk/restauranter/bistro-royal-koebenhavn/.