International Volvo Photo Locations Part 449



The Fort of Guesclin was built on an island, the island of Guesclin accessible by sea, in Saint-Coulomb in Ille-et-Vilaine, between Saint-Malo and Cancale in France.
Perched atop a rugged rocky outcrop of an island some distance away from the shore, we had soon stopped for a closer inspection.
Fort du Guesclin is a tidal island, meaning that when the tide is low and the sea is out, the island is approachable on foot normally, this translates to a small sandy causeway leading to the island. When the tide is in and the sea is high, the land mass truly becomes an island, often only approachable by boat or air.
Due to ever changing weather conditions and the nature of the Northern French coastline, tidal islands are surprisingly common in the area. The most famous one nearby to Guesclin is Mont Saint Michel.
In 1207, the fortress was occupied by Jean sans Terre (John Lackland in English, Johan Sanz Terre in Breton), King of England, and was the site of bloody battles, during which Juhel de Mayenne drove away the English.
Bought in 1500 by Guillaume de Chateaubriand, it was then sold in 1589 to the Rieux family, before being demolished by the Catholic League (more info on the League can be found here) and reconstructed in 1758.
It's still possible to see the base of six or seven turrets and a well thirty metres deep and three metres wide. The buildings have now been transformed into a holiday home.
Today the fortress is a holiday home. Having been bought, in the 18th century by ordinary citizens, it was transformed into a holiday home. During WWII, the island was briefly occupied and utilised as a German military base.
After the war, the fort was sold to the popular poet and composer Léo Ferré- the site itself was where he composed many of his songs. Ferré lived on the site until 1968 before it was abandoned. Purchased in 1996 by the Porcher family, the fort has once again been restored and is used as a holiday home.
Launched at the abandonment following a share of difficult goods, the fort was rocketed in 1996 to the heirs of Léo Ferré by the Porcher family, who restored the building and maintained it since this exceptional residence.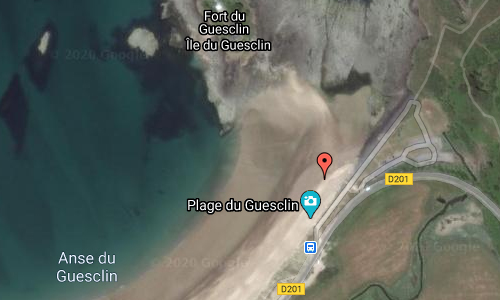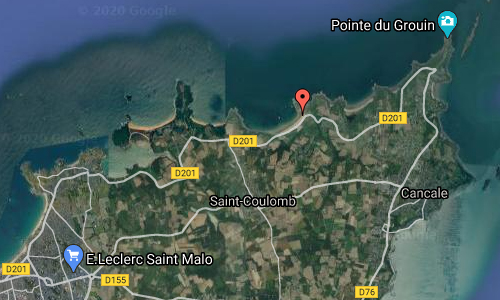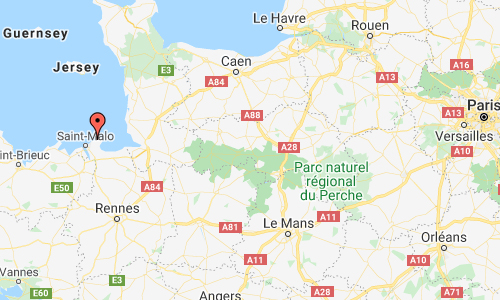 More information at fr.wikipedia.org and solosophie.com.