Volvo Photo Locations Part 359



The Nobel Park is a park on Östermalm in Stockholm's inner city that is part of the Kungliga nationalstadsparken (Royal National City Park). To the east of the park, the exclusive residential area Diplomatstaden connects. In the park there were several monumental construction projects, which, however, were never completed. The Nobel Park got its current name in 1912.
The Volvo ECC (Environmental Concept Car) was an executive luxury concept car built by Volvo in 1992. It was a design exercise in using recycled material and hybrid technology. It was powered by a hybrid electric and gas turbine engine. Many of its lines and general styling were used as inspiration for the first generation Volvo S80. The ECC set a new design language for future Volvo models from the S80 onwards, the most obvious styling feature being the stepped waistline, which was inspired by the similar feature on the 200 Series, whilst retaining some of the angular elements from the 700/900 ranges.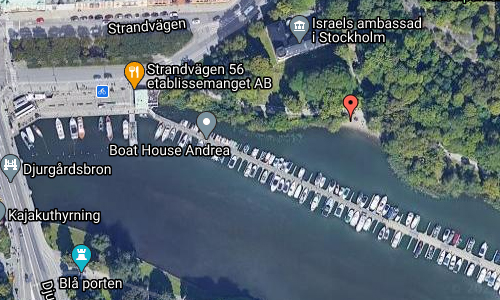 More information at sv.wikipedia.org and media.volvocars.com.