Volvo Photo Locations Part 361



Rosenlundsgatan is a street on western Södermalm in Stockholm. The street was built in the early 20th century and stretches from Hornsgatan in the north to Ringvägen in the south. The length is about 850 meters.
On number 29, Luth & Roséns Elektriska AB was located, a workshop company formed in 1885 with its main operations in Stockholm.
Luth & Rosén was founded in 1885 in Stockholm by the engineers John Luth and Ivar Rosén as the Electrical Agency Luth & Rosén. Most of the assignments they received consisted of installing electric lighting in residential buildings and factories. The upswing in the electrical industry at the end of the 1890s meant that the company was transformed in 1891/1892 into Luth & Roséns Elektriska AB A year later, in 1893, they started their own production of dynamo machines according to Siemens-Schuckert's designs.
In 1897, they had their own factory completed in the Trumman district at Rosenlundsgatan on Södermalm. To supply the factory premises with electricity, Uddby power station was built in Tyresö, from where a 20-kilometer-long power line was drawn to Södermalm. In the following years until the 1920s, the block was almost completely built by workshops belonging to the company; foundry, sheet metal warehouse, machine hall, office building, steam boiler house, magazine, stable, etc. The production consisted mainly of electrical and mechanical machines to order. From 1900 onwards, lifts became a significant part of the production and in 1904 the old Ludwigsberg's workshop was bought. From there, fire extinguishers, cooling machines, air compressors, pumps and heating radiators were included in the manufacturing program.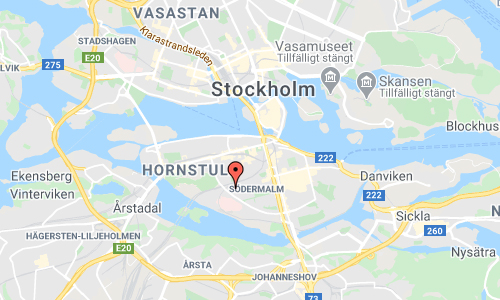 More information at sv.wikipedia.org.