International Volvo Photo Locations Part 466



Residencia Sagrado Corazón de Jesús is located on Calle del Tutor and Calle del Buen Suceso in Madrid, Spain.
Built between 1880 and 1882 by the architect Francisco Urquiza y Castillo, it is an interesting building made of brick, on a stone plinth, and in a neo-Mudejar style.
At first it was to be used as a residential building, but finally it was dedicated to a school and a community of religious of the Little Sisters of the Sacred Heart of Jesus.
Calle del Tutor was one of the first ten streets in the Argüelles neighborhood, the result of the urbanization in the mid-nineteenth century of the area known as Montaña del Príncipe Pío, which had the purpose of undertaking the expansion of the city by building an elegant residential neighborhood. Its name, like that of the neighborhood, refers to Agustín Argüelles, tutor of Queen Elizabeth II.
Located in the Moncloa-Aravaca district, its route runs between Ventura Rodríguez Street and Romero Robledo Street; numbering odd ranging from 1 to 65, while pairs 2 to 70. On the way different buildings are featured as the old asylum of the Good Success, residence of the Trinitarian Sisters, the Argüelles Market, the Meliá Madrid hotel or the Palace of the Infanta Isabel de Borbón. The street is also home to the Alberti bookstore.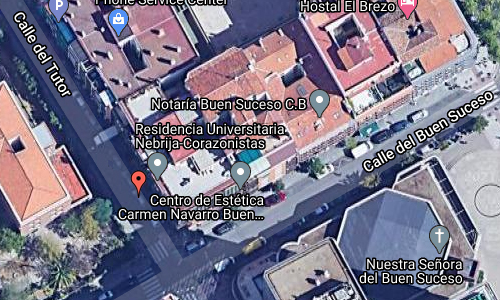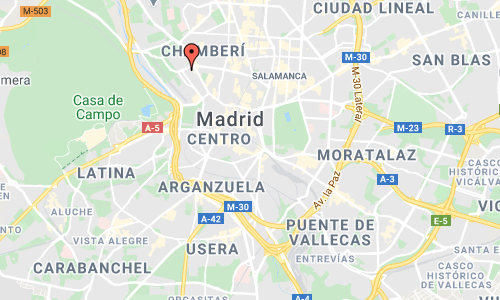 More information at residenciauniversitariasagradocorazon.es and es.wikipedia.org.