Volvo Photo Locations Part 370



Jönköpings tingsrätt (or Jönköping Court) is located on Hamngatan in Jönköping, Sweden.
The new building of Jönköping tingsrätt is a work from Yellon Architects in Jönköping.
The new court building is part of a comprehensive reorganization within Sweden's courts with the aim of creating more modern, safer and more accessible courts.
As a cornerstone of a modern democratic society, the new court, like its historical predecessors, plays a central role in the cityscape with a pronounced need to radiate dignity and independence.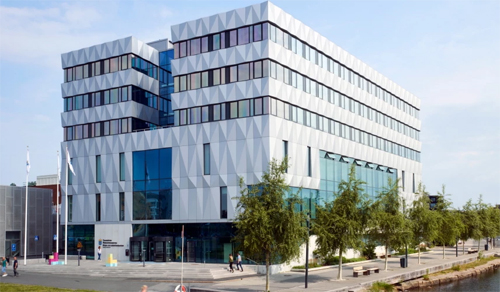 The location in direct connection to the police station and jail creates efficient and secure flows and together with the adjacent prosecutor's office a complete legal center is formed. The contrast-filled world of the judiciary with a judicial activity that is traditionally symbolized by a scale is the project's conceptual common thread. A game with contrasts that takes on many expressions.
A double-height waiting room inspired by the Asplund town hall extension in Gothenburg faces Munksjön one floor up with a staircase that is clearly advertised in the façade and radiates openness and accessibility. A warm, wood-clad interior with soft shapes contrasts with the hard, cooler exterior. A round staircase between the negotiating floor becomes a sculpture in the room. From a distance, the walls appear to be veneered, but appear up close as selected parts from six pieces of team text printed in different colors on mdf boards. Complex logistics guarantee the best possible legal security and personal protection where the parties do not risk meeting outside the negotiating room.A part of the courts' changed way of working is that testimonies can be recorded and used in higher courts, which means that the courtrooms are technology-intensive and are planned as advanced recording studios.
A metal façade with slightly pleated façade cassettes of aluminum composite panels creates an experiential shadow play in the façade in constant change, reminiscent of an abstract wave pattern that shifts to a graphic gray scale and captures colors from the surroundings. Like a light, pleated curtain, it only opens temporarily as floor-to-ceiling slits towards the negotiating rooms.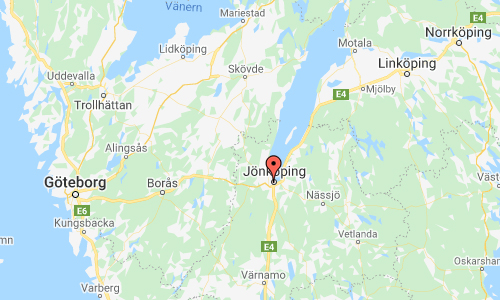 More information at yellon.se and domstol.se/jonkopings-tingsratt.