Volvo Photo Locations Part 375



Lindholmen Container Park is located on Lärdomsgatan in Göteborg, Sweden.
Lindholmen Container Park offers housing for students and is owned by SBS (Student Bostäder in Sverige).
On Lärdomsgatan you live in modern and expansive Lindholmen near the gym, library, restaurants and shops. By ferry, bus or bicycle you are in central Göteborg in a few minutes. The complex that offers a common laundry room, bicycle room and electronic passage system is next door to the water and Chalmers.
Each residence is built as a separate unit with a modern layout and very extensive equipment. The apartments of 1 room and kitchen of 26 sqm all have their own entrance from the hallway which faces the courtyard. The kitchen is equipped with fridge, stove and oven as well as a built-in dining / work place for two. Bathroom with shower. The combined sleeping and living room includes, among other things, a bed with space for storage, armchair and sideboard, media storage as well as a couple of reading lamps and drapery facing the private balcony / terrace, some of which with a lake view. The student accommodation is planned and intended for one person. The homes are rented with 12 months rent. The equipment, as well as heat, water, electricity and internet are included in the rent.
SBS owns, manages and develops student housing in long term partnerships with municipalities, counties and universities. They offer high quality, affordable student housing and a fully digitalised rental management, to make living a seamless experience. Their goal is to become the leading student housing company in the Nordic region and the given choice for students on their way to their dream profession.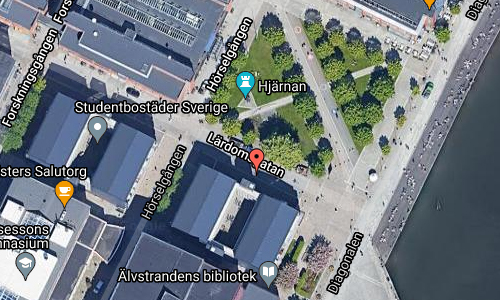 More information at sbsstudent.se and lindholmen.se.