Volvo Photo Locations Part 379



Vasagrillen is located in Vasaparken on Vasagatan near Aschebergsgatan in Göteborg.
Vasaparken is a park in the Lorensberg district of Göteborg, the park occupies a block and is located on a slope from Vasagatan in the north up to Engelbrektsgatan in the south. To the east, the park is bounded by Götabergsgatan and to the west by Aschebergsgatan.
In the northern part of the park is the University of Göteborg's main building facing Vasaplatsen. Vasaplatsen is a wedge-shaped park-like place that is widest up towards Vasaparken. The park is separated from the site by Vasagatan. South of the park and Engelbrektsgatan, Vasakyrkan and Studenternas Hus are located in a park-like environment that continues up to Hvitfeldtska gymnasiet.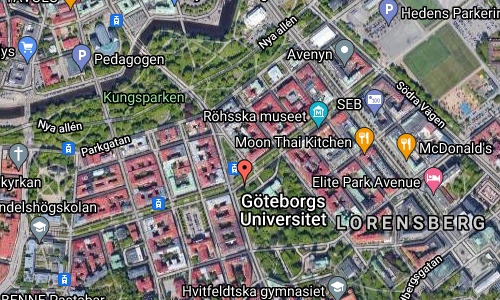 More information at sv.wikipedia.org.