Volvo Photo Locations Part 382



Helgumannenens fiskeläge is a fishing village on northern Fårö, located within the nature reserve Digerhuvud on Gotland, Sweden.
Helgumannen fishingvillage was Fårö's most important fishing location for herring.
In the barren landscape and – with the sea as the only witness – lies the fishing village of Helgumannen. Here you can settle down for a while and have peace of mind.
Once upon a time, there was plenty of activity here when the flooding was at its best. Helgumannen is one of Gotland's 200 fishing villages and is located in Gotland's largest seastack area Digerhuvud.
Two of the houses in Helgumannen's fishing village are built in a prehistoric tradition. They consist of a roof set directly on the ground or on a stone foundation. Behind the booths is the fenced drying place for the nets, the guest yard. Boats and fishing gear are still there.
Today, only fifteen houses are preserved, but despite this, many are still the same. The houses is buildt side by side to protects against wind and sea. They are built according to old tradition.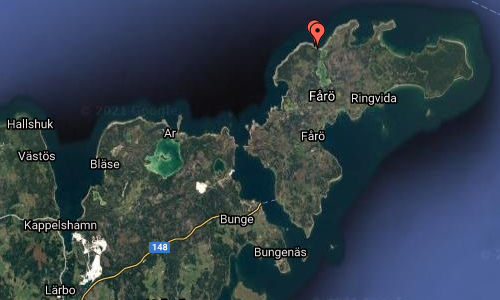 More information on upplevfaro.se, lansstyrelsen.se and guteinfo.com.
Have a look at the behind the scenes material at fstoppers.com!