International Volvo Photo Locations Part 469



Vilsundbroen or Vilsund Bridge is a bascule arch bridge that crosses Vilsund between Mors and Thy in northwestern Jutland, Denmark. The bridge is 382 metres long, and the longest span is 30 metres.
Vilsund Bridge was designed by Anker Engelund. Construction started in 1937, and the bridge was opened on 16 July 1939.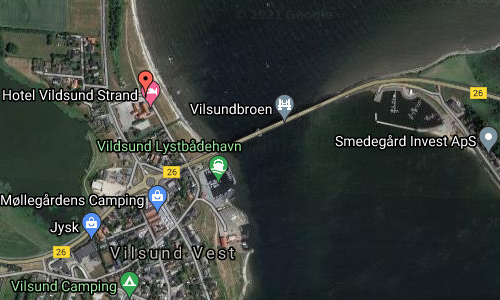 More information at da.wikipedia.org and vildsundstrand.dk.