Volvo Photo Locations Part 391



Kåsebergaåsen is located near Målarens väg in Kåseberga in Skåne, Sweden.
Kåseberga is a small fishing village on the Österlen coast, which is nestled in the slopes of Kåsebergaåsen.
Kåseberga is still today a small fishing village on the Österlen coast, which is nestled in the slopes of Kåsebergaåsen. The fishing village has only 150 inhabitants, but offers a rich and varied experience for the visitor. Below the steep coastal cliffs is the harbor settlement, where you can buy fresh fish in the smokehouse. Or experience culinary heights with food prepared from organic and locally produced ingredients, in different price ranges, from early breakfast to midnight. The harbor, which is the only one between Ystad and Skillinge, has room for 20 guest boats. Sweden's first sea rescue stations were formed in the 1940s here along the shallow unprotected coast, where the wind quickly whips up high seas.On the seabed along the coast is still a large ship cemetery with over 300 ships.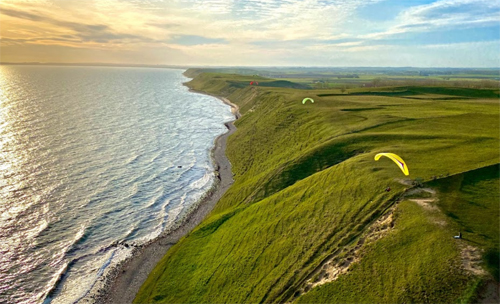 It is popular to walk along the beaches. Hiking to and from Kåseberga along the coast and the white sandy beaches can take place to some extent on Skåneleden. The opportunity to paddle a canoe from Nybrostrand to Kåseberga is also available. Here is an exciting flora and fauna to explore, such as the sand steppe vegetation along the slopes, or the many bird species and butterfly species that thrive in the area. For those who want to see all the glory from above, paragliding is offered in one of Sweden's most popular paragliding areas.
Along the small village streets are several restaurants and cafes, ranging from simply relaxed, to first-class gastronomy. Here are small shops and galleries. Several artists and artisans live in the area all year round and show their art in their own galleries. The artists discovered Kåseberga early, in bygone times big names came, such as Prince Eugene, Frans Berg and Tora Vega Holmström. Magnus Wallin, an internationally renowned contemporary artist, grew up in Kåseberga, and comes from a family that has been fishermen for generations.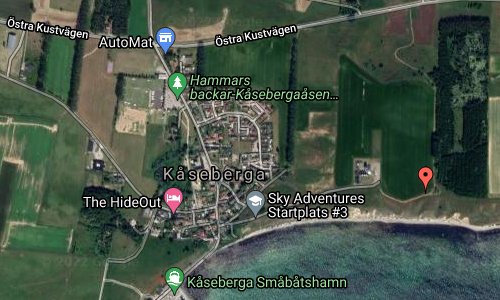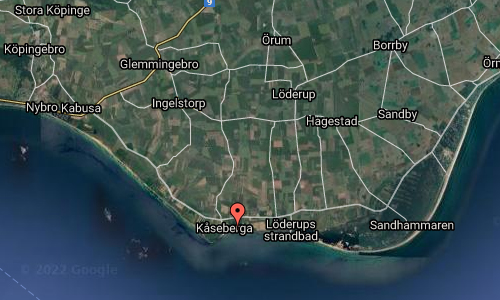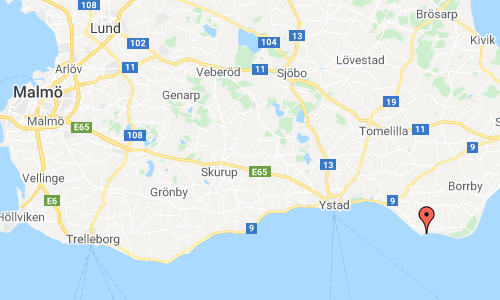 More information on ystad.se and kaseberga.se.