International Volvo Photo Locations Part 507



Old Mutual Gym West Campus is located on Jan Smuts Drive in Pinelands, Cape Town in South Africa.
As far as I know, the Newport Fittness Club sign was added in post-production and never existed on this location.
The Old Mutual Gym is part of Old Mutual Head Office, a pan-African investment, savings, insurance, and banking group.
Field Marshal Jan Christian Smuts, (24 May 1870 – 11 September 1950) was a South African statesman, military leader and philosopher. In addition to holding various military and cabinet posts, he served as prime minister of the Union of South Africa from 1919 to 1924 and 1939 to 1948.
Smuts was born to Afrikaner parents in the British Cape Colony. Smuts was an internationalist who played a key role in establishing and defining the League of Nations, United Nations and Commonwealth of Nations.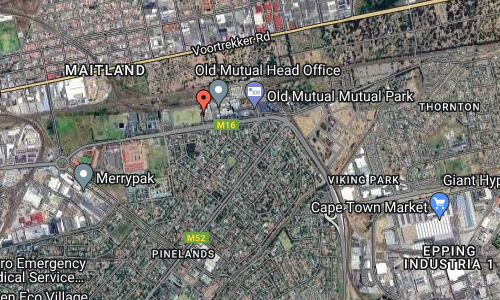 More information at en.wikipedia.org and oldmutual.co.za.