International Volvo Photo Locations Part 514



Great photography for Volvo Cars magazine Edit by Patrik Olsson.
Global Angel Wings mural by Colette Miller is located on S Hewitt Street in the Arts District in Los Angeles, USA.
Colette Miller created the "Global Angel Wings Project" in 2012. In the streets of Los Angeles, the city of Angels. They were painted to remind humanity that we are the angels of the earth. They are human sized interactive pubic art wings that people take photos with and thus become part of the artwork.
The first pair was just street art but the response was natural, immediate and spontainious – from people of all sorts and backgrounds. Colette has painted wings globally – Kenya, Australia, CEngland, Japan, France, Cuba, Juarez Mexico, Dubai, Taiwan, and more, and many in the USA.
Though some are commissioned and others gifted, the wings themselves are free to the world. Never owned by anyone, not even Colette, though they are of her provenance and work.
The Arts District is a neighborhood on the eastern edge of Downtown Los Angeles, California in the United States. The city community planning boundaries are Alameda Street on the west which blends into Little Tokyo, First Street on the north, the Los Angeles River to the east, and Violet Street on the south. Largely composed of industrial buildings dating from the early 20th century, the area has recently been revitalized, and its street scene slowly developed in the early the 21st century. New art galleries have increased recognition of the area amidst the entire downtown where other art museums are found.
In February 2020 the website la-artsdistrict.com was launched to highlight Arts District mural art and artists to the public. It includes a current map of the Arts District and professional photos of the mural artwork found here and in the surrounding downtown LA neighborhoods. The website also highlights local artists with art maps, interviews & photos specific to them.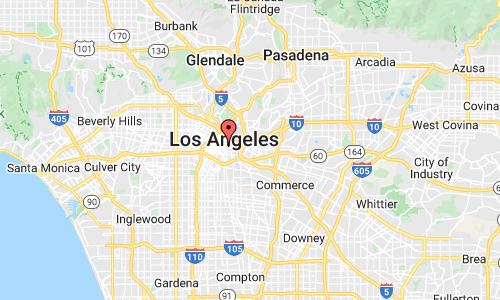 More information at globalangelwingsproject.com, volvocars.com and colettemiller.com.