Volvo Photo Locations Part 29


Kuggen is a building on Lindholmen in Göteborg that was inaugurated in 2011 as The Chalmers' new house for innovation and entrepreneurship. The building is built on five floors with a beautiful colourfull facade, designed by Wingårdh architects.
Kuggen has received awards for their innovative architecture. The building aims to create a creative environment with new meeting places for students, teachers, researchers and business. The building must also show how to develop construction materials and conserve energy.
Lindholmen Science Park is a science park dedicated to research and development in mobile communication, intelligent vehicles and transports systems, and modern media industry, located in Lindholmen Gothenburg, Sweden.
Chalmers University of Technology, the University of Gothenburg, and the IT University of Göteborg collaborate with high tech industries and the local community in different development projects. Currently 180 companies with 8,000 employees are active at Lindholmen, the biggest companies are Volvo Cars, Volvo Technology, Ericsson, IBM, Semcon, and SVT.
Campus Lindholmen has 8,000 university students, scientists, and teachers. Several gymnasiums are also located in the vicinity.
The main operators of Lindholmen Science Park are Gothenburg Municipality, Chalmers University of Technology, the University of Gothenburg, Volvo Group, Ericsson, Volvo Cars, Business Region Göteborg, TeliaSonera, Saab, and the Swedish Road Administration.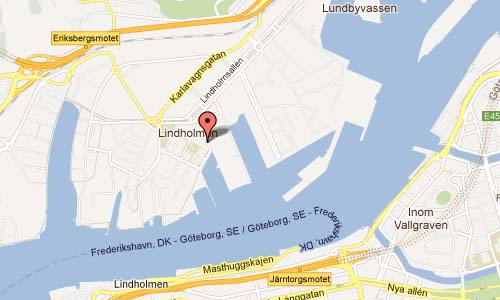 More information on www.chalmersfastigheter.se and Lindholmen Science Park