Volvo Photo Locations Part 111


Langhammars Naturreservat is an area on Fårö, a small island north of Gotland. It is an area with limestone pillars, pebble beaches and dunes, together with a pine forest.
Just over a kilometer south of Langhammars is one of Gotland's best kept agrarian environments from the Middle Ages. The area includes at least eight visible foundations, several waste piles, field embankments and stone beads. The area was first discovered in 1978 and excavations have been conducted here from 1997 to 2009. A house was in use from 1100 – to the 1400s, while others were dated to 1400 – and 1500's. Oral information from the 1800s indicates that this may have been the village Langhammars old location, but also farm Bondans may have originated here.
Fårö is a small Baltic Sea island north of the island of Gotland. It has a population of fewer than 600 and has become a popular summer resort. The island has no banks, post offices, medical services or police. It has its own dialect, claimed to be the "oldest" language in Sweden.
The name "Fårö" (in Gutnish "Faroy") is derived from the words "ö", meaning island, and "får-", which is a word associated with travel like in the Swedish word "färled" (fairway). The word Fårö probably means the island you have to travel to or the traveler's island. Mainland Swedes might misinterpret the name Fårö to be derived from får, the Swedish word for sheep, due to the many sheep on the island. However, the Gutnish word for sheep is "lamm" (similar to the Swedish word "lamm", meaning "lamb").
Fårö Fyr (Fårö Lighthouse): The Fårö Lighthouse lies on the island's northeastern point. It is 30-meters high and was built between 1846-47.
Langhammar / Rauks on Fårö:
The Langhammar peninsula and the Langhammar nature reserve on north-western Fårö feature rocky beaches with the Ice Age stone monoliths known as rauks. Langhammar was the setting for Ingmar Bergman's film Through a Glass Darkly.
Digerhuvud: The Digerhuvud nature reserve features the Helgumannen fishing village. It is not suited for swimming due to its depth (up to 80 meters close to the shore) and strong currents. However, it is a popular diving and sport-fishing area.
Sudersand: The long, sandy Sudersand beach on north-eastern Fårö lies next to Sudersands Semesterby which rents cabins to tourists.
In 2012, Volvo revisted this location at Fårö on Gotland for their Baltic Love Affair summer 2012 campaign and have a look at the Making of … video on Youtube.com.
Getting there:
Car ferry from Nynashamn or Oskarshamn to Visby.
Some special places to stay:
Fabriken Furillen
Djupvik Hotel
Fårösunds Fästning
What to see and do:
For nature lovers:
Ljugarn beach and the Ekstakusten, Narsholmen and Lergravsviken nature reserves.
For culture and people watching:
Take a stroll around Visby, night or day.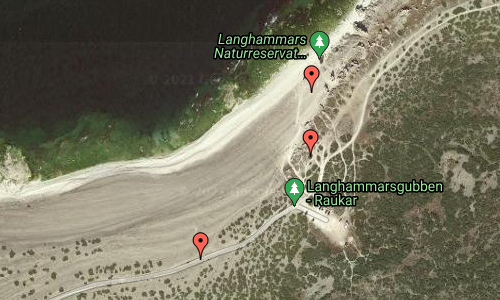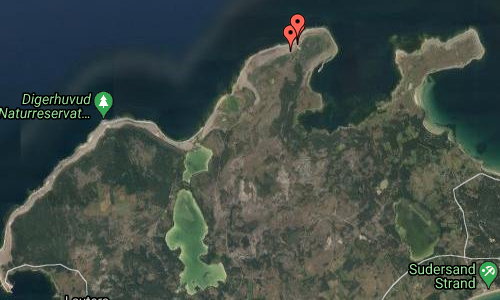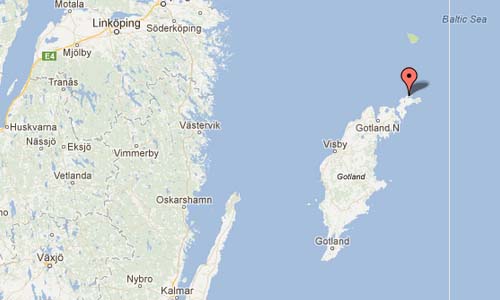 More information on wikipedia, faroframtid.se and www.gotland.info.