Volvo Photo Locations Part 65


Vasabron (English: "The Vasa Bridge") is a bridge over Norrström in central Stockholm, Sweden connecting Norrmalm to Gamla stan, the old city.
The bridge is named after King Gustav Vasa (1496–1560), perhaps because of the vicinity to the statue of the king in front of the House of Knights. From Vasabron a much smaller bridge, Strömsborgsbron, connects to the islet Strömsborg.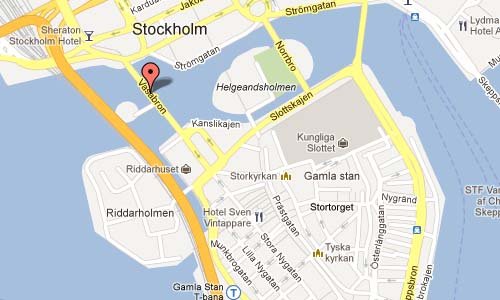 More information on en.wikipedia.org.