International Volvo Photo Locations Part 122


Cape Town (Afrikaans: Kaapstad) is the second-most populated city in South Africa after Johannesburg. The city is famous for its harbour as well as its natural setting in the Cape floral kingdom, as well as for such well-known landmarks as Table Mountain and Cape Point.
Located on the shore of Table Bay, Cape Town was originally developed by the Dutch East India Company as a supply station for Dutch ships sailing to East Africa, India, and the Far East. Jan van Riebeeck's arrival on 6 April 1652 established the first permanent European settlement in South Africa. Cape Town quickly outgrew its original purpose as the first European outpost at the Castle of Good Hope, becoming the economic and cultural hub of the Cape Colony. Until the Witwatersrand Gold Rush and the development of Johannesburg, Cape Town was the largest city in South Africa.
Today it is one of the most multicultural cities in the world, reflecting its role as a major destination for immigrants and expatriates to South Africa. As of 2011 the metropolitan region had an estimated population of 3.74 million. The city was named the World Design Capital for 2014 by the International Council of Societies of Industrial Design.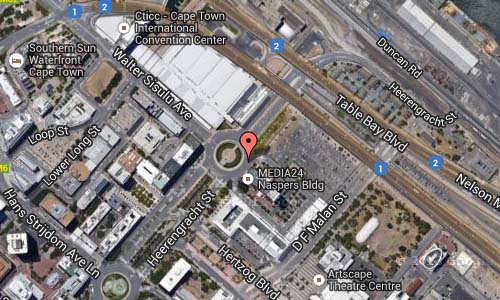 More information on wikipedia.org and www.messefrankfurt.com