International Volvo Photo Locations Part 115


On Town Center Dr in Los Angeles, you'll find the Segerstrom Center for the Arts, originally called Orange County Performing Arts Center. It is a performing arts complex located in Costa Mesa, California, United States and was opened in 1986. The Center offers the world's leading dance companies, Broadway shows, award-winning classical, jazz and cabaret artists, family entertainment, innovataive and cutting-edge theater companies, special events and year-round educational programs. It is also the artistic home to three resident companies: Pacific Symphony, the Philharmonic Society of Orange County and Pacific Chorale.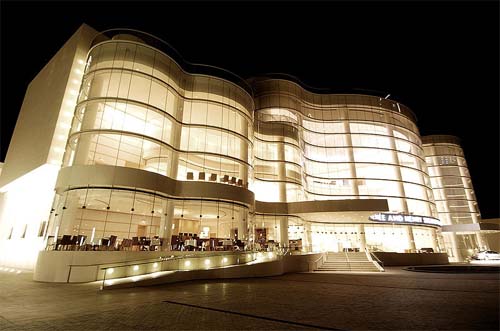 In August 2000, Henry Segerstrom provided the lead gift of $40 million to the Center's $200 million capital campaign. This was the largest charitable cash gift in the history of Orange County. In recognition of this cornerstone gift, the new concert hall was named the Renée and Henry Segerstrom Concert Hall after the Center's founding chairman and his late wife.
Henry Thomas Segerstrom (born April 5, 1923) is an American entrepreneur and philanthropist. Managing Partner of C.J. Segerstrom & Sons, he was the founding chairman of the Orange County Performing Arts Center, now known as the Segerstrom Center for the Arts.
Henry Segerstrom was born into a farming family that specialized in harvesting lima beans. The Segerstrom family was one of the largest producers of lima beans in the US.
More information on en.wikipedia.org and www.scfta.org