International Volvo Photo Locations Part 121


The Via Prenestina is a street in Rome, the capital of Italy. It was an ancient Roman road of central Italy.
It was initially called Via Gabina, from Gabii, the ancient city of Latium where it ended. It received the new name having been prolonged to Praeneste (modern Palestrina); after the latter city it continued towards the Apennines towards the source of the Anio River until joining the Via Latina at Anagni.

Rome is a city and special comune in Italy. Rome is the capital of Italy and also of the homonymous province and of the region of Lazio. With 2.8 million residents in 1,285.3 km2, it is also the country's largest and most populated comune and fourth-most populous city in the European Union by population within city limits. Rome is the only city in the world to contain in its interior a whole state; the enclave of Vatican City.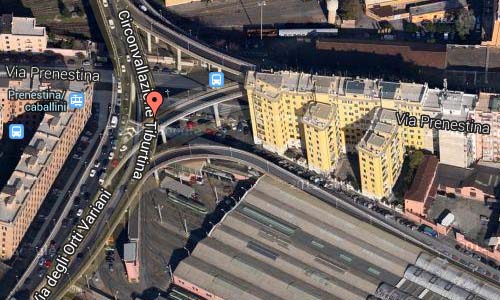 More information on wikipedia.org and www.turismoroma.it