Volvo Photo Locations Part 133


Nääs Fabriker was a cotton factory with textile industry near Lake Sävelången. Today the Nääs Fabriker is a hotel, restaurant and conference center on a short distance from Göteborg.
The history of the area started on 6 October 1773, when Nääs Fabriker's founder, Peter Wilhelm Berg, first saw the light of day. Peter lost his father early on and grew into a driven young man who is said to have walked all the way to Gothenburg at the age of 13.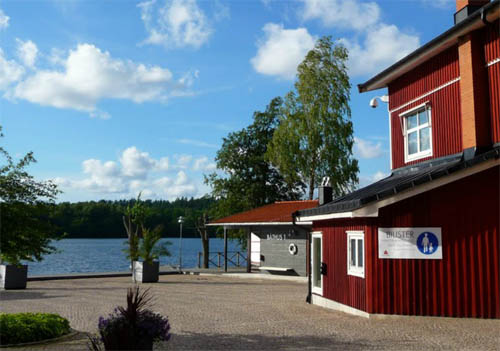 There he started work as a shop assistant, and over the years developed into an enterprising merchant. During the Napoleonic War, he managed to break through the British blockade of Danish ports, getting four vessels laden with coffee, sugar and flour into Århus. This put the Danish state hugely in his debt, and they paid that debt in 1823, making Peter a very rich man.
At Easter 1825 Peter Wilhelm Berg, then aged 52, moved to Nääs with his family, marking the start of a new chapter in the history of the whole Nääs, Skallsjö and Tollered area. As a highly innovative and creative individual, Peter immediately launched himself into huge development projects in the Nääs area. For example, he had a large brickworks built next to Nääs Castle, able to fire up to 40,000 bricks at a time. This would prove extremely useful later when it came to building the factories known as Nääs Fabriker.
Peter Wilhelm soon discovered that there was a waterfall in Tollered, between Torskabotten and Sävelången, with a drop of around 60 metres. He immediately turned his mind to ways of using this natural resource to drive his industrial ambitions.
At this time, Sweden lifted its ban on cotton imports, first established to protect the domestic market for wool and linen. In Britain various new textile machines had been invented and demand for cotton thread was growing, which is probably why Peter Wilhelm decided to set up a cotton mill on the waters of Tollered Ström.
With a lot of help from his son Johan Theodor Berg, he had the first factory built in 1833, chiefly using bricks made at his own brickworks in Nääs. This was an unusual building material, replacing the more commonly used timber. Captain Johan Theodor, who at this time was 26 years old, played a vital role in constructing and running the factory. He left Stockholm and his military commission to travel home and help his father. He designed the buildings and, while they were being built, he travelled around Europe studying and buying various spinning and weaving machines. There was a ban on the export of textile machines from Britain, but he still managed to buy and ship home a large number of machines. He also designed some machines himself and had them built on site.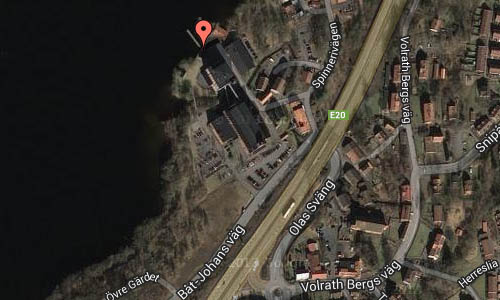 More information at www.naasfabrikerhotell.se and sv.wikipedia.org.