International Volvo Photo Locations Part 174



The Brandenburg Gate (German: Brandenburger Tor) is an 18th-century neoclassical triumphal arch in Berlin, and one of the best-known landmarks of Germany. It is built on the site of a former city gate that marked the start of the road from Berlin to the town of Brandenburg an der Havel.
It is located in the western part of the city centre of Berlin within Mitte, at the junction of Unter den Linden and Ebertstraße, immediately west of the Pariser Platz. One block to the north stands the Reichstag building that houses the German parliament (Bundestag). The gate is the monumental entry to Unter den Linden, the renowned boulevard of linden trees, which led directly to the royal City Palace of the Prussian monarchs.
It was commissioned by King Frederick William II of Prussia as a sign of peace and built by architect Carl Gotthard Langhans from 1788 to 1791. Having suffered considerable damage in World War II, the Brandenburg Gate was fully restored from 2000 to 2002 by the Stiftung Denkmalschutz Berlin (Berlin Monument Conservation Foundation).
During the post-war Partition of Germany, the gate was isolated and inaccessible immediately next to the Berlin Wall. The area around the gate was featured most prominently in the media coverage of the tearing down of the wall in 1989, and the subsequent German reunification in 1990.
Throughout its existence, the Brandenburg Gate was often a site for major historical events and is today considered a symbol of the tumultuous history of Europe and Germany, but also of European unity and peace.
The photo of the Volvo XC60 is part of the 2016 campaign called MADE BY PEOPLE. Pictured in the photo is Volvo Employee Sabine Fleiss, Engine Developer Volvo Cars.
We want to have more powerful engines, while we want them to be climate savvy.
An impossible equation? No, not really. By doing exactly the opposite of what is expected of the automotive industry – smaller engines with four cylinders instead of six – we have created the Drive-E. Power comes from the amount of air which pass through the engine, not the size of it. So, you can actually get everything. Power, fuel economy and the knowledge that you made a smart choice when it comes to the environment and the climate.
Great minds don't think alike.
Who builds the best cars? The Germans? The Americans? The Italians? The Koreans? Or is it the Swedes? Truth is, it's none of those. It's all of them. Together. Ever since the 50's we've brought people here from all over the world to develop and build our cars. Not because we're a caring and human company, but because we know it makes us better. Diversity sparks creativity. It pushes innovation. It helps us to build safer and smarter cars, designed around peoples everyday life. So if you ever wondered who makes the best cars, you know now. It's people.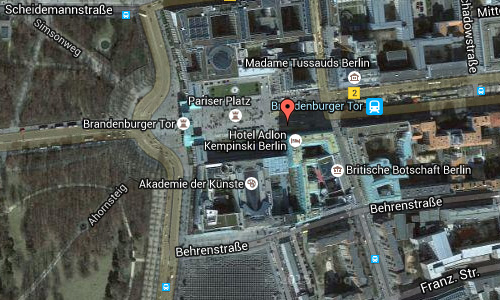 More information on en.wikipedia.org and www.brandenburg-gate.de