Volvo Photo Locations Part 230


Rydsgård Herrgård is a mansion in Skurup in Skåne, Sweden. It is located in the south of Sweden between Malmö and Ystad, beautiful in one of Romelåsens slopes to the southeast on the border between the forests and plains. From the farm's south side has a panoramic view of the Skåne plains.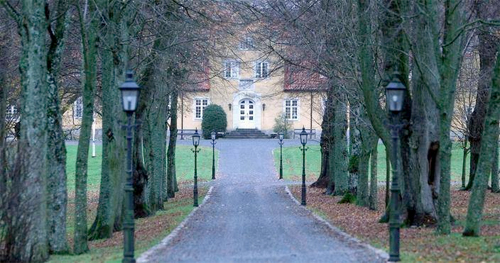 Current original buildings were built in 1740. On the front is a driveway in a lush green park and on the back there is a beautiful small lake created simultaneously with the existing dwelling house.
 
Today's main activity is a farm with modern agriculture.
Rydsgårds estate is located 5 kilometers north of Rydsgårds locality. The main building, originally built in 1740, consists of a large one-story house with a front piece and two lower wings. It lies on the southern shore of a small lake, right on the border between the plain and the beautiful forest. On the other side of the lake there you will find Rydsgårdstenen, a rune or old historical stone landmark. There is a walking trail through the forest leading up to the rune stone.
More information at sv.wikipedia.org and www.rydsgaard.se.
Thanks to Per Pettersson, who found this Volvo Photo Location!