Volvo Photo Locations Part 249


Hånö Säteri is located in Tystberga in the Bälinge socken in Nyköping Kommun in Sweden.
In one of the most beautiful parts of the Sörmland landscape, between Trobbofjärden and Sibbofjärden, located Hånö Säteri. A property dating back to the 1600s, a century when noble manors were created. The magnificent 'Corps de logiet' with their original doors dominate the construction and the old windmill is the farm's main feature. The property consists of 700 hectares very soil. There are several homes in very good condition and also well industrial outbuildings, a hunting lodge and a picturesque bathhouse.
Hånö is first mentioned of as manor in 1611 and was formed by merging two part, Koppardal and Svinesund. The main building was completed in the 1640s and, despite a fire kept its 1600-century character, even if the big roofpoles that then was in the house disappeared. The building is constructed with stone, of two-storeyheight and painted in pink. The wings of wood are younger. A park surrounds the main building and separates it from the farm buildings and workers' housing.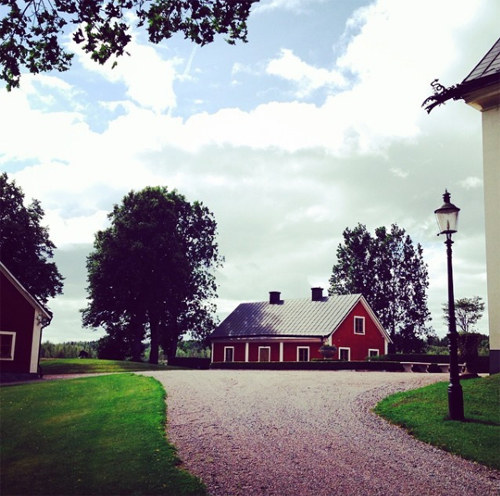 On the industrial area in Studsvik, a nuclear research facility was located in the 1950s. In 1999 Hånö was purchased by Bengt Braun from the previous owner family von Plomgren.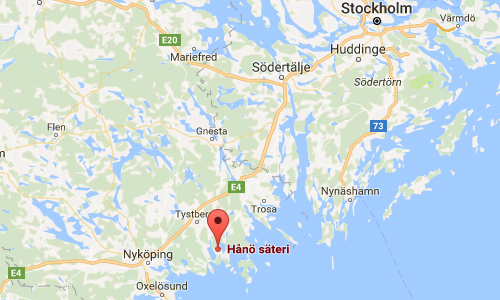 More information at sv.wikipedia.org and karldanielsson.se.
Thanks to Per Pettersson for finding this Volvo Photo Location!