Volvo Photo Locations Part 268


Renströmska sjukhuset or hospital (also known as Sanatorium at Kålltorp), is a former sanatorium in the city district Kålltorp in Göteborg.
Today, it is known under the name Renströmska Villan. High uo on Sanatoriegatan in Kålltorp is Renströmska villa located. It was built as a sanatorium 1911-1913, designed by Ernst Torulf. The construction was financed by Sven Renström Fund, which supported the "tidiness, soundness and health" in Göteborg. The old castle-like building has been converted to 57 apartments in 2008.
Kålltorp, is district of Göteborg, related district area Örgryte-Härlanda.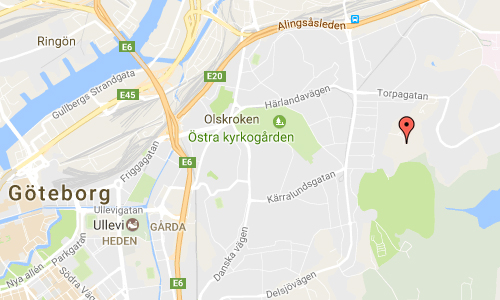 More information at sv.wikipedia.org, www.egnahemsbolaget.se, www.gajdarkitekter.se and delsjoomradet.se.