International Volvo Photo Locations Part 333



Lefty O'Doul Bridge is a bridge on the 3rd street in San Francisco, USA.
The Lefty O'Doul Bridge (also known as the Third Street Bridge or China Basin Bridge) is a drawbridge connecting the China Basin and Mission Bay neighborhoods of San Francisco, carrying Third Street across the Mission Creek Channel. It is located directly adjacent to AT&T Park.
It opened in 1933 and was renamed in 1969 in honor of the famous baseball player Lefty O'Doul.
The bridge carries five lanes of traffic. During normal conditions, the two easternmost lanes carry northbound traffic, the two westernmost lanes carry southbound traffic, and the center lane is reversible. Before, during, and after events at neighboring AT&T Park, the two easternmost lanes are closed to vehicles and used exclusively by pedestrians, while the remaining two easternmost lanes are reversible.
The bridge was seen in a chase sequence in the 1985 James Bond film A View to a Kill.
The bridge was also a key story point in the 1973 Clint Eastwood movies Magnum Force (during the climax involving a car chase), and in The Enforcer in 1976.
The bridge was also seen in the 2015 movie San Andreas starring Dwayne Johnson and Alexandra Daddario.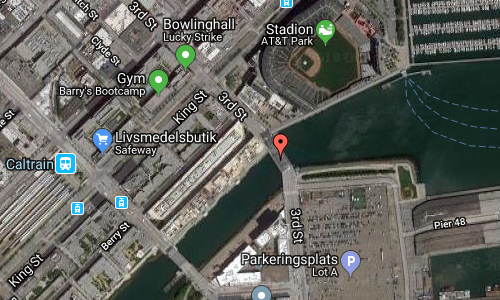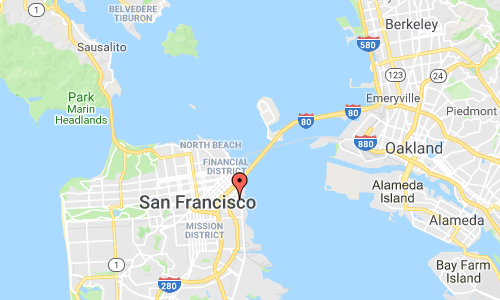 More information at en.wikipedia.org and www.foundsf.org.