Volvo Photo Locations Part 326



Kungsportsavenyen 1 is the first building on the Kungsportsavenyen, commonly known as Avenyn in Göteborg, Sweden.
Kungsportsavenyen is an esplanade and Göteborg's parade street. It runs through the district of Lorensberg and extends from the Kungsportsbron at Vallgraven in a south-easterly direction up to Götaplatsen, where the last bit is a slight uphill slope. The street is about 840 meters long, and is numbered from 1 to 45.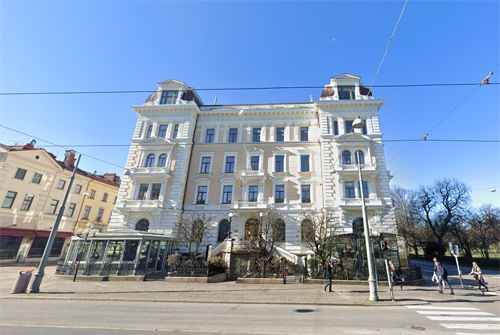 The name Kungsportsavenyen was the original from the city plan changes on September 5, 1867. But it was early questioned, and for example in 1880 it was proposed that the street should instead be called Gustaf Adolfsgatan and in March 1882 it was decided that the street should be renamed Kungsportsgatan. But the decision was withdrawn after a few months by a small majority, when some 30 well-known Gothenburg residents, tenants and homeowners on the new street, wrote to the city council and asked to get back "the avenue name." They had discovered that they would be obliged to re-fund their addresses.
The avenue has along large parts of the stretch ten meters wide sidewalks that were originally gardens. On February 1, 1972, a proposal was made to amend the city plan for all street land between Storgatan and Engelbrektsgatan, and for neighboring courtyard land in all the six neighborhoods concerned. The purpose was to transfer all courtyards within the plan area to public place land. However, the city plan regulations from 1938 remained for the Borganäs and Visborg blocks , meaning that the courtyards would be kept fenced and planted.
It was not until the Jubilee exhibition in Göteborg in 1923 that the street was extended all the way to Götaplatsen. The gate to Lorensberg Park – which then closed the avenue – was thus moved to the location of the current Elite Park Avenue hotel.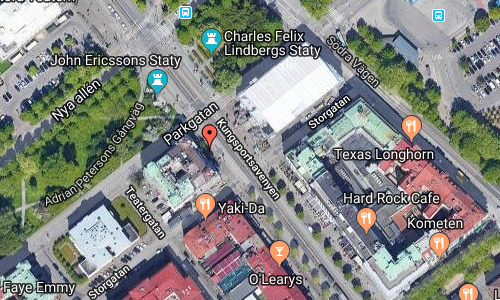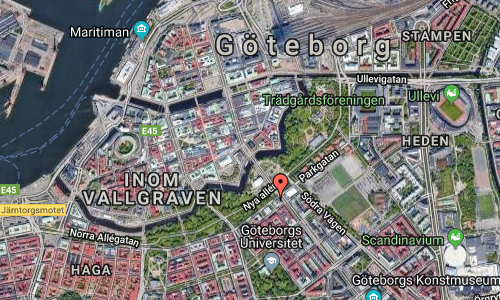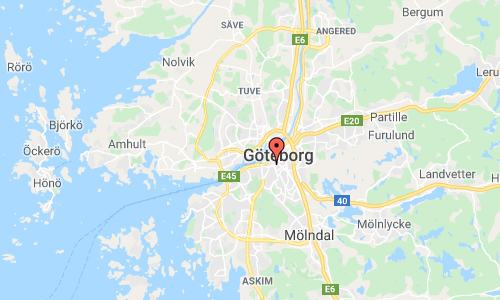 More information at sv.wikipedia.org.