Volvo Photo Locations Part 344



Torkels Terrass is located Torkel Knutssonsgatan in Stockholm. It is a popular place on Södra Mälarstrand close to the Münchenbryggeriet.
Torkel Knutssonsgatan is a street on Södermalm in Stockholm. It runs in a north-south direction from Söder Mälarstrand in the north to Wollmar Yxkullsgatan in the south. The street is approx. 700 meters long and crosses Hornsgatan halfway.
Torkel Knutssonsgatan got its name at the big name revision in 1885, when many of Stockholm's street names were changed. The name is of the category "Fosterland and historical name". Torkel (Torgils) Knutsson was national council and marshal under Magnus Ladulås.
The former name was Stora Skinnarviksgatan while the extension north down to Söder Mälarstrand came between 1885-1889. This extension, also called the "Uppfartsvägen" consists of an approximately 200 meters long ramp from Söder Mälarstrand and an extensive mountain cut through Skinnarviksberget. It was the first convenient road connection between Riddarfjärden and Södermalm.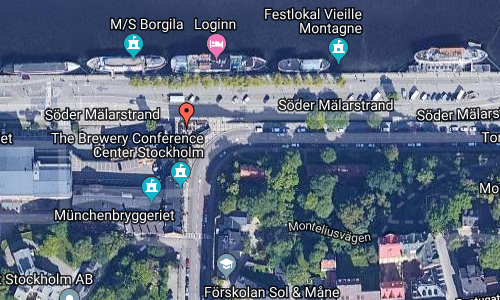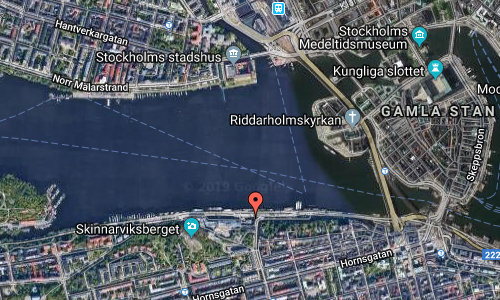 More information at sv.wikipedia.org and munchenbryggeriet.se.