International Volvo Photo Locations Part 435



Glo Apartments is located on Wilshire Boulevard in Los Angeles, USA.
GLO is a vibrant, stylized community in an urban setting. Located in the heart of Downtown's Mid City West neighborhood, highly walkable to some of LA's finest dining and shopping destinations. Easy access to the I10, 110 and 101 Freeways.
Located just on the north side of the 110, Glo Apartments is situated just outside the congestion of Downtown Los Angeles; however they are very much still within walking distance to many popular areas the city has to offer. The neighborhood has a very residential, suburban feel being just steps from all of the amenities urban living has to offer. They have easy access to schools like FIDM, USC and Loyola Law.
Wilshire Boulevard is one of the principal east-west arterial roads in the Los Angeles area of Southern California, extending 15.83 miles (25.48 km) from Ocean Avenue in the city of Santa Monica east to Grand Avenue in the Financial District of downtown Los Angeles. It is also one of the major city streets through the city of Beverly Hills. Wilshire Boulevard runs roughly parallel with Santa Monica Boulevard from Santa Monica to the west boundary of Beverly Hills. From the east boundary it runs a block south of Sixth Street to its terminus.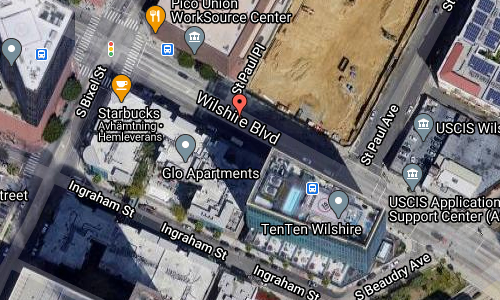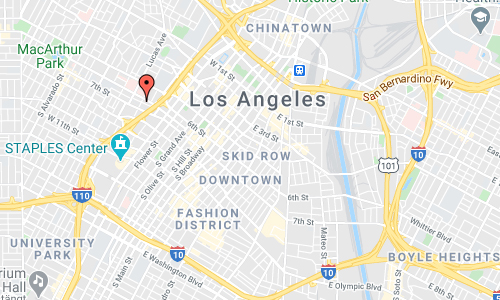 More information at en.wikipedia.org and equityapartments.com.