International Volvo Photo Locations Part 436



Executive Flight Institute or EFI Flight School is located at French Valley Airport on Sky Canyon Drive in Murrieta, California USA.
French Valley Airport covers an area of 106 ha which contains one asphalt paved runway which is designated as 18/36 and measures 1,829 x 23 m.
For the 12-month period ending December 30, 2009, the airport had 98,185 aircraft operations, an average of 269 per day, all of which were general aviation. There are 170 aircraft based at this airport: 82% single engine, 12% multi-engine, 1% jet aircraft, 2% helicopters and 1% ultralights.
There is also Wings and Rotors Air Museum in hangar 7 (Bld 31), with military displays, flyable helicopters and an F-4 Phantom II in restoration to fly.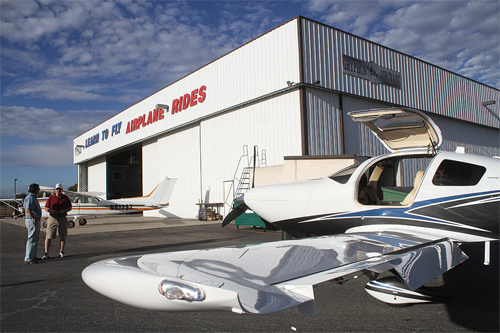 EFI Flight School has been providing the flight training and unsurpassed service, while helping their customers achieve their flying goals safely, effectively and economically. There is no greater thrill or sense of accomplishment than learning how to fly! Whether you are aspiring to have a professional career in aviation or you just want to learn to fly for fun, EFI Flight School provides the means and resources to become a safe and competent FAA-certified pilot. They believe in providing affordable flight training while maintaining our core values of safety, quality, integrity and value. They offer both Part 141 and Part 61 flight training, with the flexibility of tailoring your training to your specific needs. As a Certified Cessna Pilot Center, They operate a fleet of Cessna, Piper and Cirrus aircraft which are maintained to the highest standards required of a flight school. EFI Flight School is proud to have earned several AOPA Distinguished Flight Training Awards since opening in 2008. With 13 airplanes, 2 flight simulators and 11 instructors, they have the resources to complete your training on your schedule. As an FAA testing center, they also have the ability to conduct your pilot written exams on-site.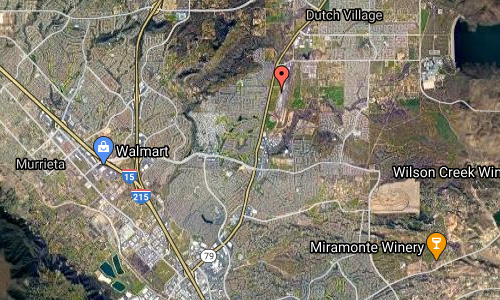 More information at en.wikipedia.org and flyefi.com.