Volvo Photo Locations Part 354



Biblioteksgatan (Swedish for "Library Street") is a street located on Norrmalm in central Stockholm. The street starts out as a pedestrian street at Norrmalmstorg until it passes Stureplan, whereafter it continues towards Humlegården and the Royal Library.
The street is a well-known shopping street with many luxurious brand stores and some of the highest rent levels for retail in Stockholm.
In 2010 the dominant real estate owner of the area, Hufvudstaden, launched an effort to incorporate the streets crossing Biblioteksgatan in a larger shopping district they want to call Bibliotekstan ("Library Town"). The concept is influenced by a similar campaign in London to expand the shopping street Carnaby Street into a "Carnaby Village".
Röda Kvarn, on Biblioteksgatan 5, was the second oldest preserved large cinema in Stockholm until it was rebuilt into the Urban Outfitters mall in 2006. The property was built in 1915 by Hufvudstaden AB, which still owns it. Since 2018, the Eataly market hall has been in the premises. This conversion from cinema to restaurant is reversible, ie the premises can be restored to a cinema in the future. No walls have been removed or any new ones have been set up. The cinema seats have been replaced by store shelves. The facade is intact with the original design. Another example of an old cinema that has been converted into a mall is Victoria in Gothenburg.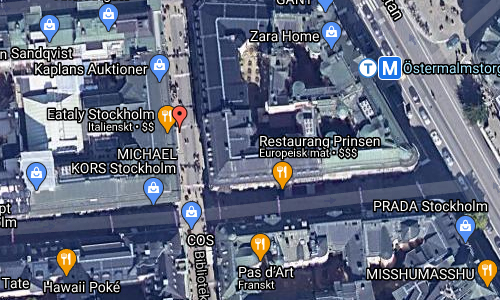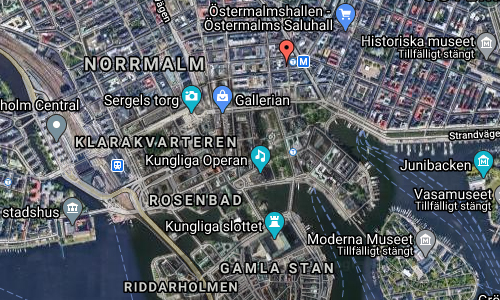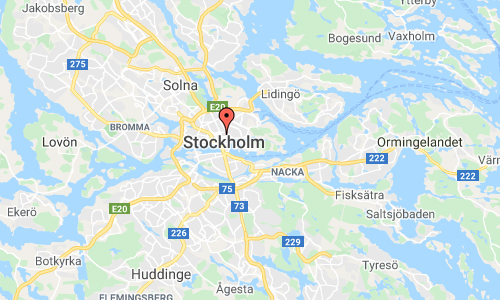 More information at sv.wikipedia.org and eataly.se.